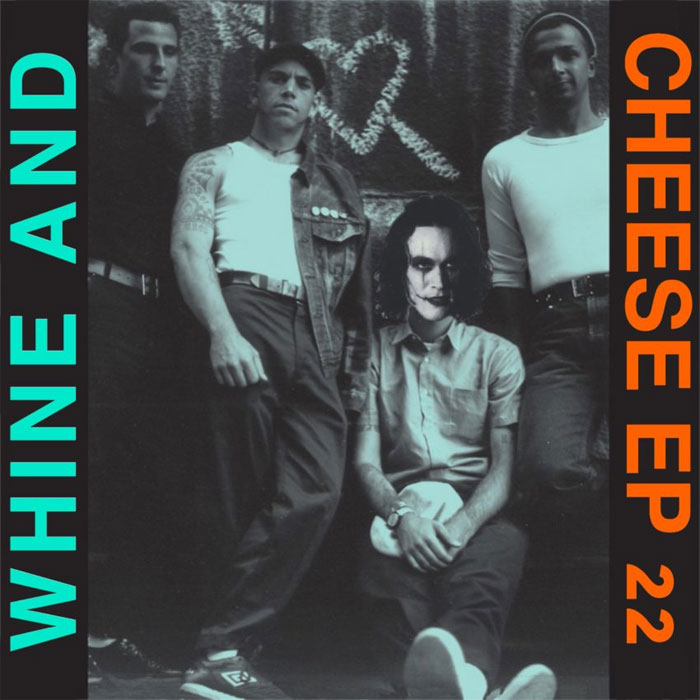 Podcast (whinecheese): Play in new window | Download
Subscribe: RSS
Whine & Cheese – Episode 22: Ole! We're back with an interesting pairing for you, chosen by our guest & friend Mark Minchoff. It's the 1994 occult thriller The Crow and the Bouncing Souls' Hopeless Romantic. Mark has fond memories of both, but do they hold up? Tyler confuses Equilibrium with The Equalizer, neither of which are the movie in question. Mike questions whether or not Eric Draven is straight edge based on several instances throughout the film, of which Joey has trouble pronouncing the name of. We definitely don't make our Mount Rushmore of Whiny Records & Cheesy Movies. Hopeless, aren't we all?
Whine & Cheese: A Podcast About Whiny Records and Cheesy Movies began in Spring 2018. It is a love letter to all things whiny and cheesy from Rites of Spring to Hawthorne Heights, Varsity Blues to Fifty First Dates, and everything in between. Listen as the trio of Joey Breeding, Mike Paulshock, and Tyler Smith mix and match two of life's great audio & visual pleasures.
Twitter and Instagram. While you're at it, email us with your pairing suggestions, questions, Weird Al parodies, and comments!
As always, ratings & reviews go a long way and are appreciated.
Thanks LVAC for the support!
Art by Jon Weed (check him out, he rules!)