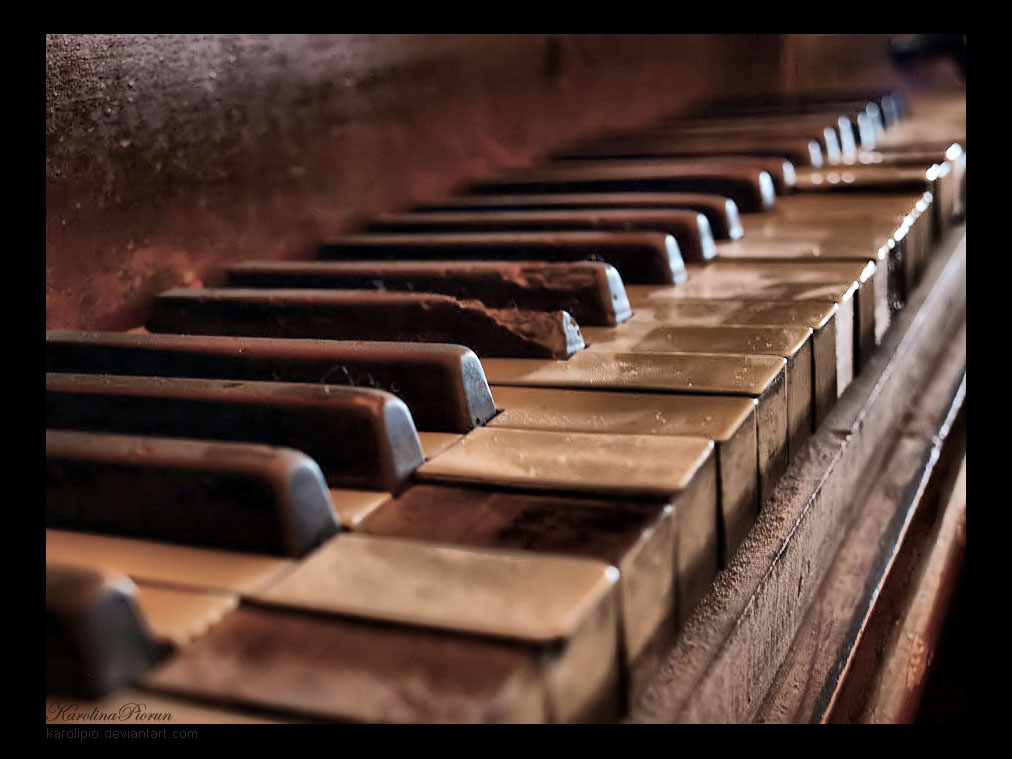 Thanks to a resurgence in soundtracks, there is astonishing variety of scores we never thought we'd ever see officially released: the scores for Basket Case and its sequel, Spookies, Chopping Mall, Phase IV, and Surf Nazis Must Die. These are but a few of the albums put out by the likes of Terror Vision, Waxwork, and Strange Disc, but for every obscure B-movie and cult flick out there, we can't help but wonder at other titles which still have yet to see the light of day.
Unsurprisingly, many of the titles we're after come from the land of television, a genre for which the music was generally considered disposable. There's been horror TV scores released in the past – and we'll discuss them, but first we'd like to take a look at three excellent – and rather diverse – shows from which we'd kill to own the tunes.
At the top of the list is the incidental underscore music from the '70s cartoon series, Scooby Doo, Where Are You! composed by Ted Nichols. The music which played in the background as Scooby, Shaggy, and the rest of the gang wandered around is instantly familiar to an entire generation of kids (if not two generations), and the fanaticism regarding these tracks is positively bonkers.
I fell down a rabbit hole one Sunday morning, trying to track this stuff down. There is a release of the pop songs from the series, along with the title themes from the various shows (including the highly underrated mid-'80s The 13 Ghosts of Scooby Doo featuring Vincent Price), and that's the unfortunately-titled out-of-print 1998 Kid Rhino compilation, Scooby-Doo's Snack Tracks: The Ultimate Collection. So, theoretically, if you're willing to throw down $22 and up, you can get a solid recording of Davy Jones' "I Can Make You Happy," but your chances for Nichols' exotica-tinged walking around music are basically nil – with one notable exception.
All hail the person behind The Scooby Doo Case Files. They did "some samples lifted off the recent DVD release" back in the mid-2000s, and while they're sadly brief, it's the best anyone's likely to get until someone gets a wild urge to start harassing Warner Brothers about getting into their vaults.
There's been a recent resurgence of interest in Unsolved Mysteries, thanks to the show's gradual rollout on Amazon Prime. The show's iconic theme was composed and performed by Michael Boyd and Gary Remal Malkin. Per a piece in Mental Floss, "The theme song won back-to-back American Society of Composers, Authors, and Publishers (ASCAP) Film and Television Music Awards for Top TV Series in both 1992 and 1993."
You can find a couple of high-quality remasters of the theme on YouTube, as well as the closing theme. That's because those tracks appeared in pretty much every episode, sans any sort of dialogue, and have been released on DVD in recent years, so that's a start. However, tracking down any of the other tracks in decent audio quality is a massively frustrating endeavor best not attempted.
Given the ability to take anything these days and drop it onto a streaming service – much like Unsolved Mysteries the show, itself – one would think that, were any of this music out there in some form, that it would be possible to drop it into iTunes or Amazon Music for those who want it. However, I'd wager that the demand for this is pretty small. Vocal, yes, but definitely not in the majority. Then again, given the fact that there's music coming from The Untouchables TV series – a show with a far-smaller cultural footprint –  it's not outside the realm of possibility at some point.
For horror in its rather more traditional form on television, there has been an interesting array of legitimate releases over the years. Fred Mollin's score for Friday the 13th: The Series saw a vinyl release on GNP Crescendo in 1989, and while it's certainly not complete, the music from nine episodes of the show's first two seasons (along with the opening and closing titles) presents a pretty solid overview of the series' music as a whole. The even lesser-known 1992 NBC series, Nightmare Cafe – a Twilight Zone-meets-dark-Fantasy Island-show starring Robert Englund – had a release of Peter Robinson's score on Varese Sarabande, of all labels.
However, despite its enduring underground popularity, which was readily evinced by the popular response of its inclusion on the El Rey Network in late 2015, there's never been any music from the syndicated horror series, Freddy's Nightmares. Also known as A Nightmare on Elm Street: The Series, the late '80s series ran for two seasons, and the music was wonderfully eerie. It did a nice job of mimicking Charles Bernstein's score for the first A Nightmare on Elm Street film (also working in elements of some of the sequels), yet stood on its own.
The only way to track down any of the music is courtesy of the Music from Unreleased Horror Scores series of digital bootlegs, which features the opening and end titles on Volume 6, although the main titles did find their way onto a compilation entitled 100 Greatest TV Themes Volume 2, as performed by the Daniel Caine Orchestra. It's obviously a re-recording, but that marks the only official recording ever put out. There might be more music online, but thanks to the indie game Five Night's At Freddy's, I can't find shit.
What unreleased tunes are you after? These are just a few personal wants, mostly driven by nostalgia and nerdery, but Lord knows there's so much more out there.