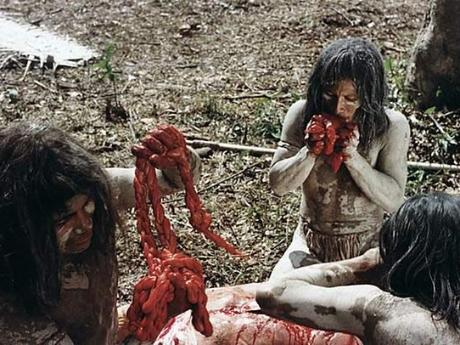 Podcast (twitchofthedeathnerve): Play in new window | Download
Subscribe: Apple Podcasts | RSS
We hope you're hungry, because the new Twitch of the Death Nerve episode is a real feast for the senses. Charles, Jon, and Samm discuss one of the most notorious cult movie subgenres — Italian cannibal films — particularly focusing on Cannibal Ferox and Cannibal Holocaust. The questions we try to answer in this episode include: Who actually likes these films? (Spoiler: we do!) Which one is the real GOAT of the genre? Why is Giovanni Lombardo Radice so wonderful? Why is Umberto Lenzi so unappreciated? Who are the real cannibals?
Thanks as always for supporting the show! Pretty please rate, review, and share! You can also find us on Apple and Spotify and please follow us on Instagram.
Check out Essex Coffee Roasters (enter code CINEPUNX for 10% off).