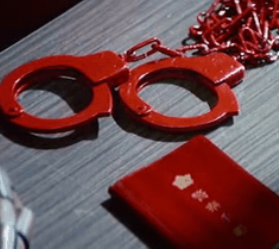 Podcast (twitchofthedeathnerve): Play in new window | Download
Subscribe: Apple Podcasts | RSS
Since Twitch of the Death Nerve first became a possibility, we have been waiting for this glorious moment… OUR FIRST (but certainly not last) PINKY VIOLENCE EPISODE!!!! Sharpen your switchblades, rev your motorcycles, and get ready for an intense discussion of one of our favorite things in the entire world. This episode, Charles, Jon, and Samm dive into the Japanese pinky violence subgenre by way of one of its outliers, the nasty, nihilistic Zero Woman: Red Handcuffs (1974). We talk about girl gangs, anarchism, Japan in the 70s, defiant nudity, rape revenge films, exploitation cinema, and, of course, the divine trio of Meiko Kaji, Reiko Ike, and Miki Sugimoto.
Thanks as always for supporting the show! Pretty please rate, review, and share! You can also find us on Apple and Spotify and please follow us on Instagram.
Check out Essex Coffee Roasters (enter code CINEPUNX for 10% off).