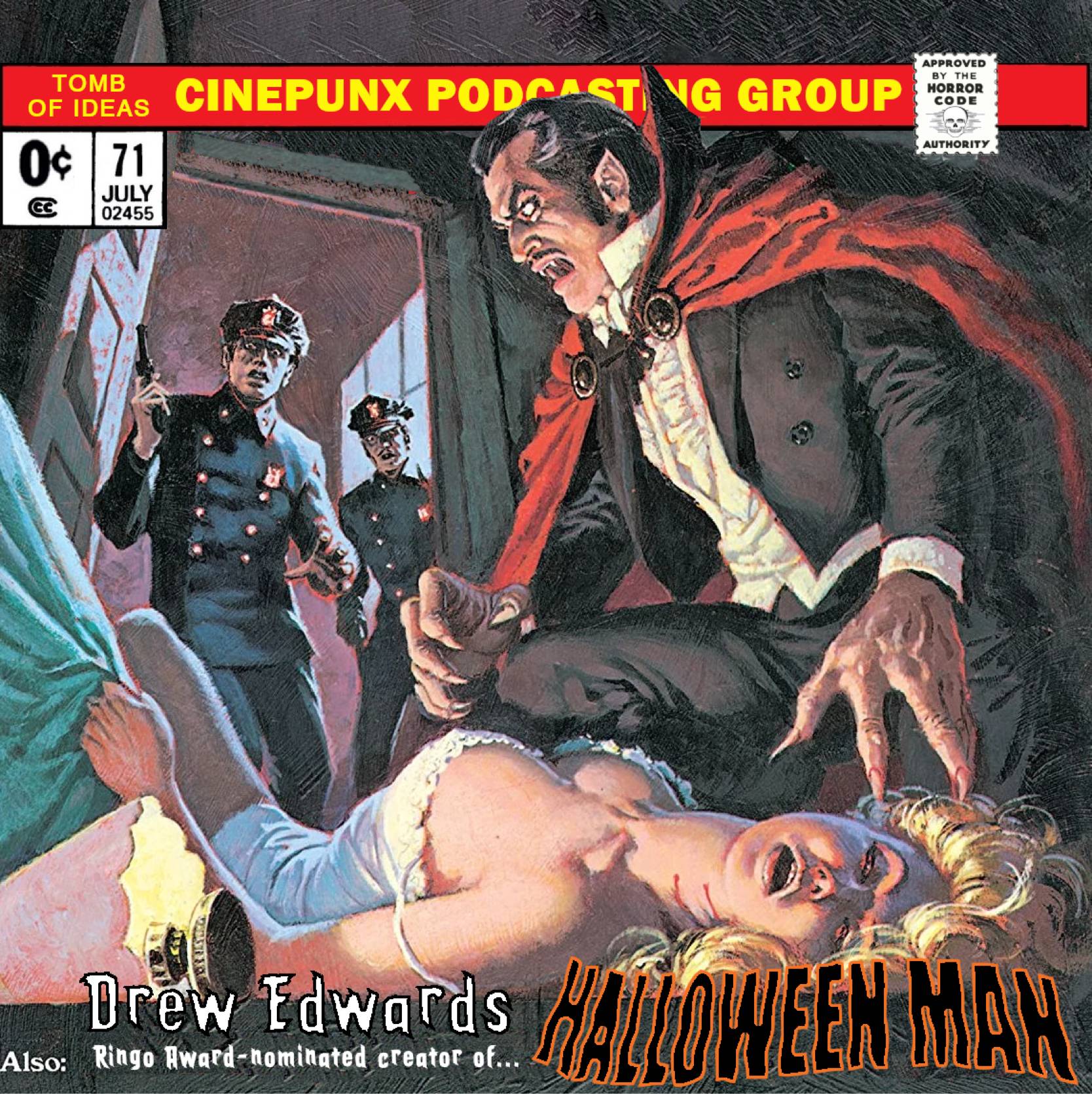 Podcast (tombofideas): Play in new window | Download
Subscribe: RSS
Greetings, Tomb Believers!
Trey and James are back, and once again they have inadvertently conjured a special guest from beyond the veil (i.e., Texas). This week your intrepid hosts are joined by Drew Edwards – he's a Best of Austin winner, co-host of the Castle of Horror podcast, a Ringo-nominated comic book writer, and the creator of HALLOWEEN MAN COMICS. In addition to talking up the new Indiegogo campaign for HALLOWEEN MAN MEETS LATEX AVENGER CROSSOVER: COFFEE HOUSE ON HAUNTED HILL, Drew joins in the discussion on our two oversize comics for this week: GIANT-SIZE DRACULA #2 and DRACULA LIVES #8. Plus, we sink our fangs into all things Marvel Cinematic news in an all-new installment of Hellstromwatch!
You can follow Drew on Twitter, and follow this link to check out the Indiegogo campaign. The Castle of Horror podcast can be found here, or wherever you normally look for podcasts.
As always, you can send any comments, questions, or other feedback to [email protected]. Plus, be sure to follow us on our Facebook page and on Twitter @TombofIdeas.
-Gravely