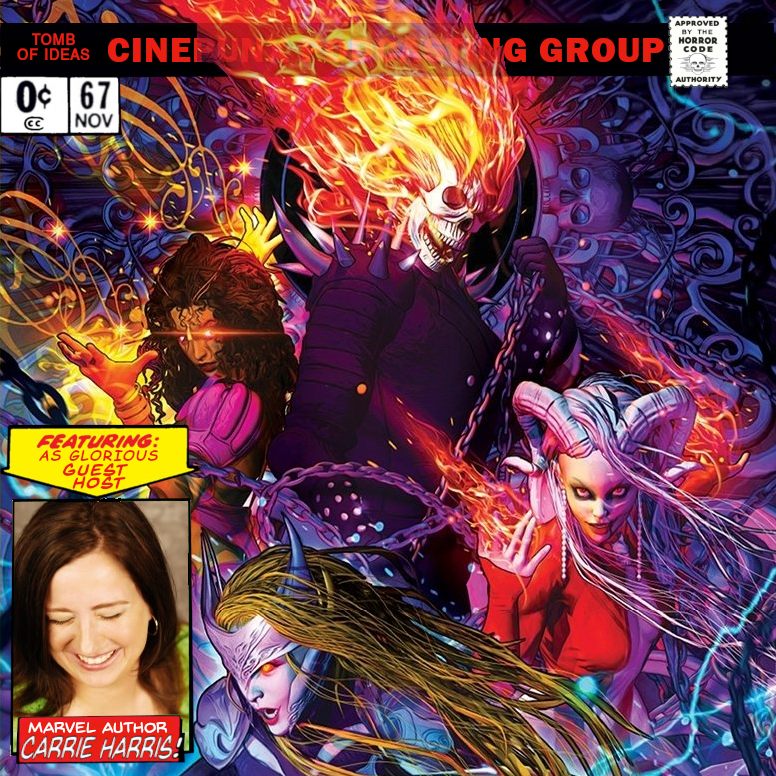 Podcast (tombofideas): Play in new window | Download
Subscribe: RSS
Greetings, Tomb Believers!
James and Trey are back with a very special episode. This week, they are joined by special guest Carrie Harris, author of the new Marvel Untold novel WITCHES UNLEASHED, featuring everyone's favorite hothead biker Ghost Rider alongside a coven of very familiar supporting characters: Satana, Topaz, and Jennifer Kale. We talk all about this new book, the process of pitching and writing novels for Marvel, and more. Plus, Carrie joins in on our discussion of the comic for this week – the thematically appropriate GHOST RIDER #8!
WITCHES UNLEASHED is available in US bookstores now.
As always, you can send any comments, questions, or other feedback to [email protected]. Plus, be sure to follow us on our Facebook page and on Twitter @TombofIdeas.
Ex-HELL-sior!
-Gravely