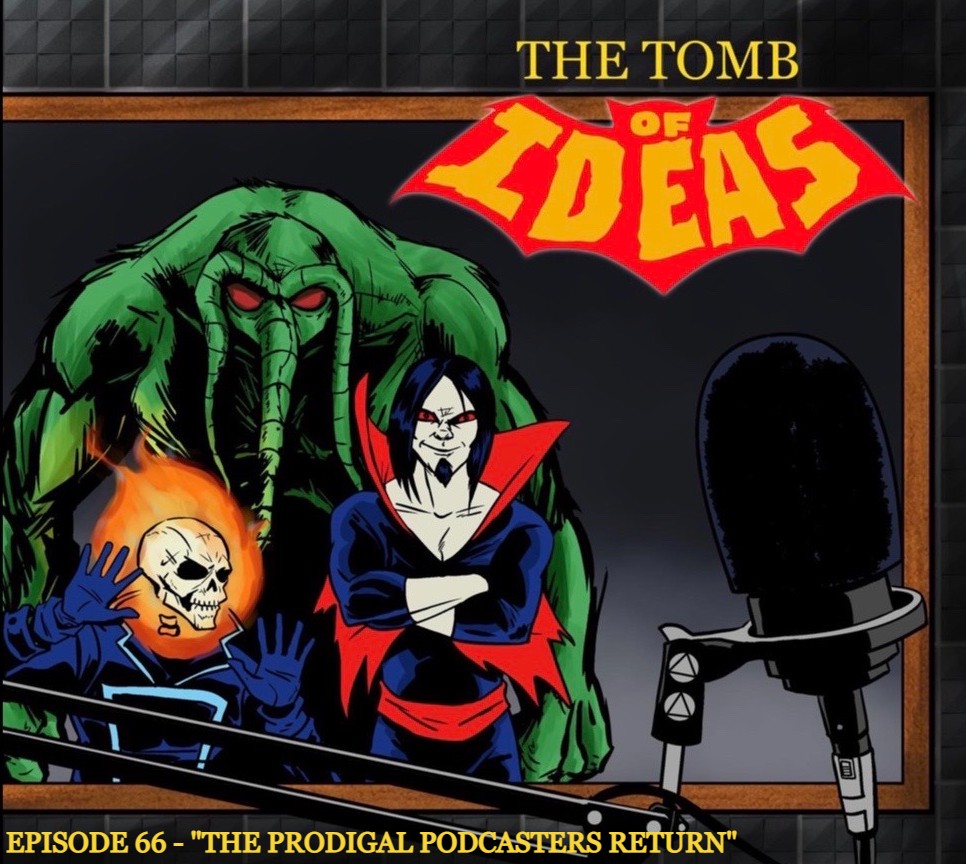 Podcast (tombofideas): Play in new window | Download
Subscribe: RSS
Greetings, Tomb Believers!
After far too long, and after much…encouragement…from the tomb's humble proprietor, James and Trey are back to continue their journey through the history of Marvel horror comics. This week begins with TOMB OF DRACULA #23, in which Dracula fights a ghost. Then, we have a pair of vampire tales in, well, VAMPIRE TALES #6. The first features the return of Lilith, the daughter of Dracula, as she confronts a serial killer. Meanwhile the second uses a story of vampirism to engage in some heavy handed social commentary.
As always, you can send any comments, questions, or other feedback to [email protected]. Plus, be sure to follow us on our Facebook page and on Twitter @TombofIdeas.
Ex-HELL-sior!
-Gravely