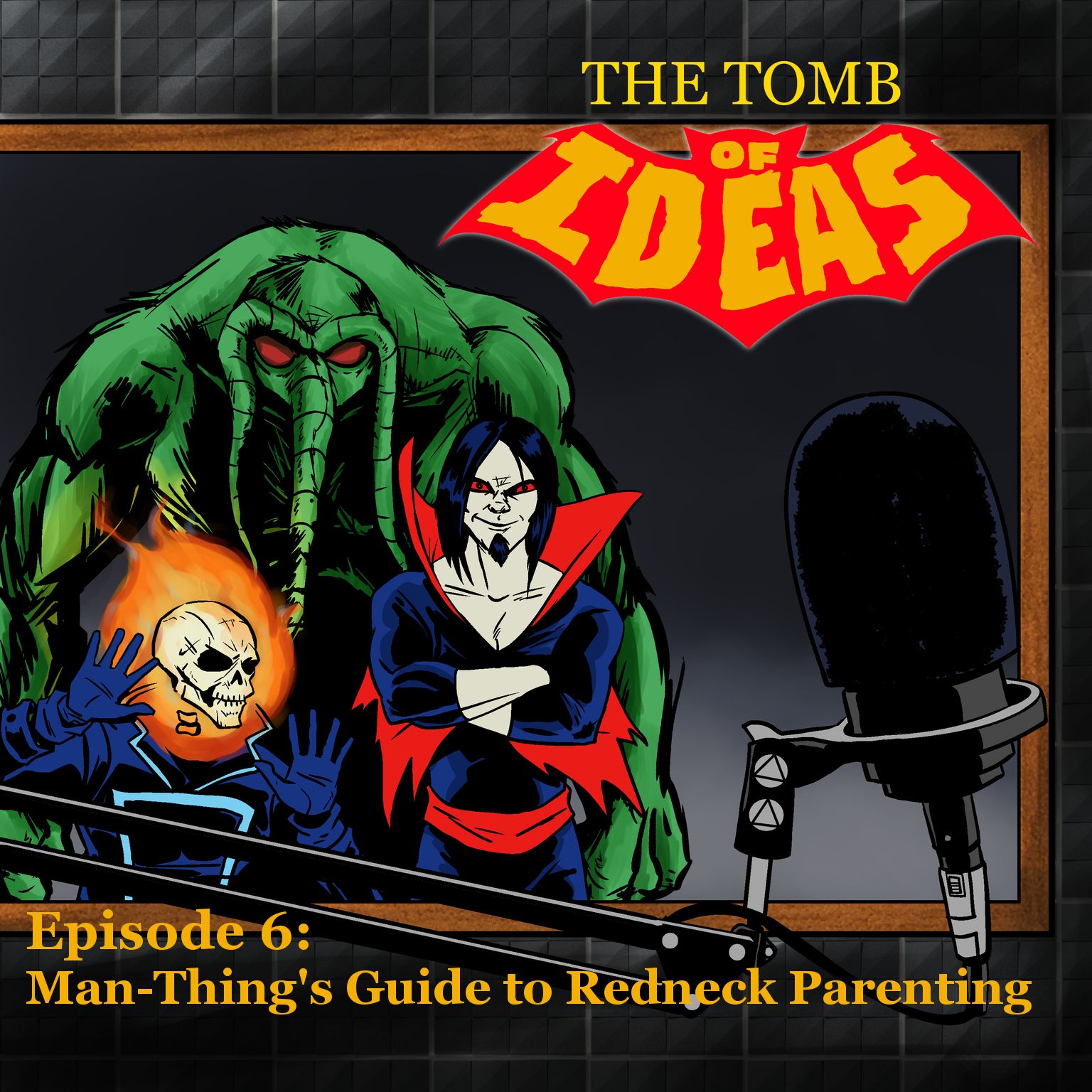 Podcast (tombofideas): Play in new window | Download
Subscribe: RSS
Welcome back, Tomb Believers!
It's  the start of a new year here in the tomb, but we ain't forgettin' nothin' with the rolluckin' return of the meandering muck known as MAN-THING, now headlining his (it's?) very own title with :
Adventure into Fear #10 "Man-Thing!" (October 1972)
Meanwhile, that flaming phantom, who's one tire short of a tricycle, GHOST RIDER returns in
Marvel Spotlight #6 "Angels from Hell!" (October 1972)
Everyone's favorite Fang-Daddy continues his journey through the Black Mirror (not that one) in
Tomb of Dracula #5 "Death to a Vampire-Slayer!" (November 1972)
And we finally meet JACK RUSSELL's…girlfriend!?…in
Werewolf By Night #2 "The Hunter — and the Hunted!" (November 1972)
Put it all together and you have all the MARVEL HORROR goodness you need to start the year off right.
Ex-HELL-sior!
-Gravely
Send your feedback
to tombofideas@gmail.com, our website https://tombofideas.blogspot.com/, our Facebook pagehttps://www.facebook.com/tombofideas/, or follow us on Twitter @TombofIdeas.
Podcast Cover Art by Carl Howard.
Follow him on Instagram @boynightwing