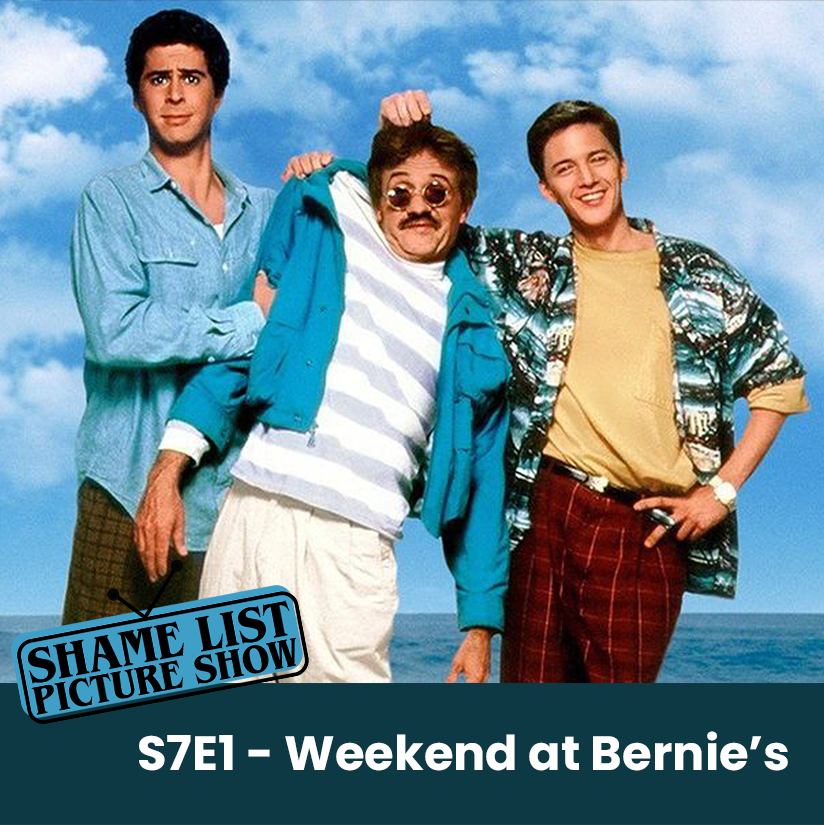 Podcast (shamelistpicture): Play in new window | Download
Subscribe: RSS
Season 7, Episode 1 (originally released on February 23rd, 2023)
Hello and welcome to the Season 7 premiere of the Shame List Picture Show! We know it's been awhile, but we're back after our holiday hiatus to discuss a "classic" 80s comedy. Loved by some, but not all, Michael and Nick sit down to cross WEEKEND AT BERNIE'S off their respective shame lists.
On this episode we talk about a plethora of topics from mental health through cinema, the "dos & donts" of slapstick comedy, building a story around a gag, what a modern day remake would look like, and why some comedies age well and others don't.
As always, please rate, review, and subscribe.
Be sure to check out our Patreon at www.patreon.com/shamelistpictureshow

Edited by: Nick Richards
Produced by: Nick Richards & Michael Viers
Theme Music by: The Directionals
Opening Narration by: Zach McClain
Credits Music by: Ten-Speed
Logo Design by: Amanda Viers