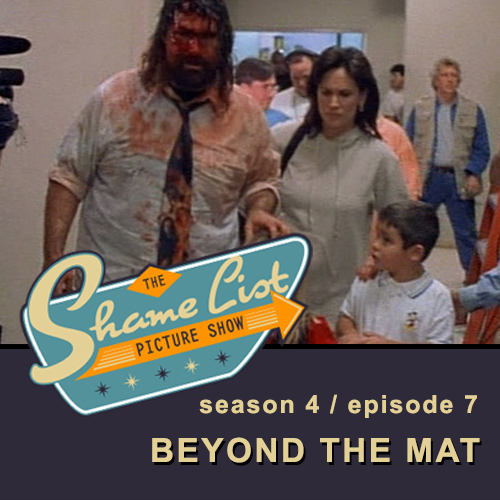 Podcast (shamelistpicture): Play in new window | Download
Subscribe: RSS
Season 4, Episode 7 (originally released on April 17, 2020)
On today's action-packed episode of SLPS, our Shame Listeners will be treated to one of Michael's favorite documentaries — BEYOND THE MAT! Michael is a lifelong, diehard wrestling fan and Nick has never had any experience with it. Will he enjoy the doc or think it's just some hokey jibberish?
On top of that Michael reviews the Vinegar Syndrome release of Paul Bartel's LUST IN THE DUST.

Edited by: Michael Viers
Produced by: Nick Richards & Michael Viers
Theme Music by: The Directionals
Opening Narration by: Zach McClain
Credits Music by: Ten-Speed
Logo Design by: Amanda Viers
This episode is brought to you by
Midnight Movie Society
Vinegar Syndrome
Arrow Video
Don't forget to use the promo code shamelist to receive 33% off your first 3 months of Midnight Movie Society!
show insta: @shamelistpictureshow
michael's insta: @michael_viers
michael's twitter: @themichaelviers
nick's insta: @pacifistpugilist