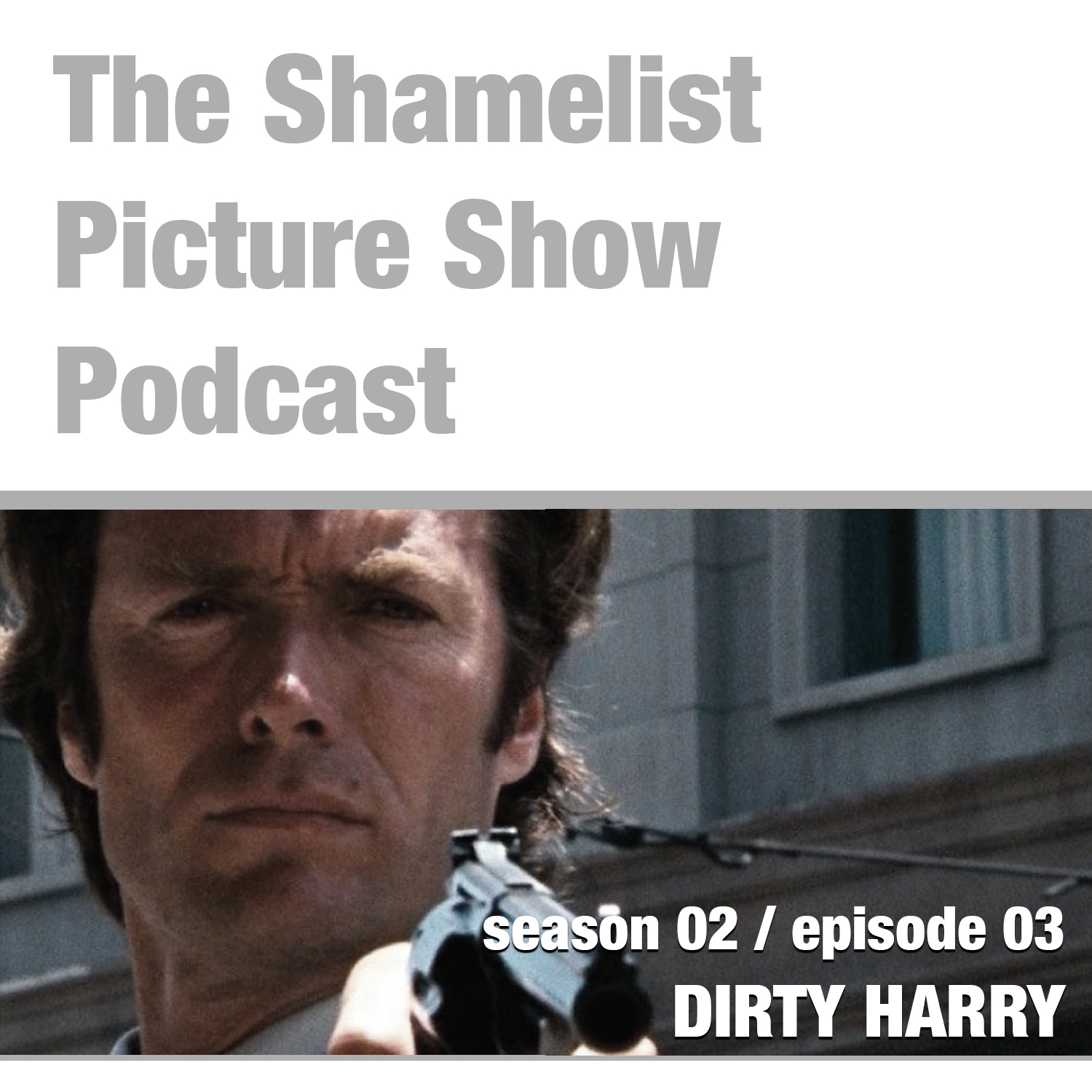 Podcast (shamelistpicture): Play in new window | Download
Subscribe: RSS
Season 2, Episode 3 (originally released on February 15, 2018)
On this episode our faithful hosts will be discussing the seminole '70s cop film DIRTY HARRY. Directed by Don Siegel and written by the writing couple of Harry and Rita Fink, DIRTY HARRY tells the story of Inspector Harry Callahan and his pursuit of a mad man calling himself "The Scorpio Killer". Callahan is a hard-nosed cop that cares little for the rights of the accused, but instead stands for the rights of the victim. Callahan has a negative reputation, but it never shadows the work he does. It's a dirty job, but Harry Callahan is there to take care of it. Clint Eastwood stars in this genre defining role as the titular Dirty Harry, but along for the ride is Harry Guardino, Reni Santoni, John Vernon and Andy Robinson as the sinister Scorpio.
Big thanks to our newest sponsor Mill Creek Entertainment. Be sure to visit their website at www.millcreekent.com
If you like the show, please rate and review for us. We really appreciate. SLPS is available on SoundCloud, iTunes, Google Play and Stitcher Radio.
As always, please rate, review, and subscribe.
Be sure to check out our Patreon at www.patreon.com/shamelistpictureshow
Edited by: Michael Viers
Produced by: Nick Richards & Michael Viers
Theme Music by: The Directionals
Opening Narration by: Zach McClain
Credits Music by: Ten-Speed
Logo Design by: Amanda Viers