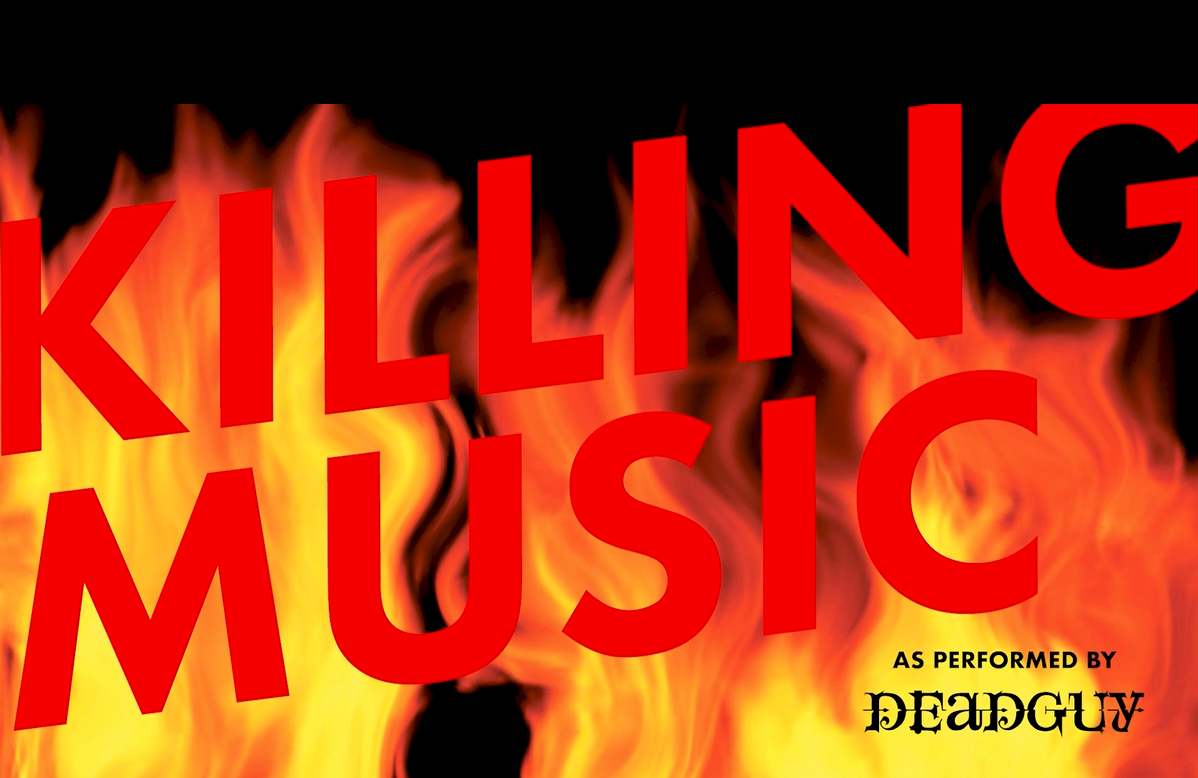 When Nathaniel Shannon approached me with the proposal that Cinepunx handle the premiere of the new Deadguy documentary that he was working on with Director William Saunders of Fourth Media NYC, of course I jumped at the chance. It's not every day that dear friends pop up with wild proposals concerning documentaries about significant bands from my youth. Nathaniel is one of my best pals and he had been working on this project remotely for the entire duration of pandemic; I was aware of all of the blood, sweat and raw effort that he & William had poured into this project & I knew, without a doubt, that it was gonna be awesome. Little did I know just how awesome it was going to be.
With the help of longtime friend and collaborator, Josh Goldbloom,. we managed to book Underground Arts for the screening on the day before Deadguy were set to take the stage together for the first time in 25 years (and the first time since Fixation On A Co-Worker was released) at the Decibel Beer & Metal Festival. What followed was a stretch of emails, planning, booking and scheming, all so that we could gather together and watch DEADGUY: KILLING MUSIC with the filmmakers and the band present.
Everything came together quite nicely. Paul Sharkey and Amanda Carnella set up a step & repeat picture area where attendees all took pictures with each other, with Deadguy and with us. Broken Goblet Brewing tapped a new beer that they made just for Deadguy. DJ and friend Ryan Grotz played a post movie dj set of Hip Hop and Synth Pop. The centerpiece of the night, however, was the movie and consequent Q&A with the band and filmmakers. It's no secret that I abhor movie Q&As; typically, they irritate me so much that I simply bail unless it's someone that I really admire. This night was different though because I was the one conducting the Q&A and it was with not only Deadguy, but also Nathaniel and Will. Thankfully, the movie lived up to its hype and invited questions from fans that were insightful and thoughtful. The funniest thing that emerged for me was the idea that the members of Deadguy had no idea that they had a fanbase in 2021, much less that they were as beloved as they actually are.
Thank you to everyone who came out and made the night a complete success. Thanks to Nathaniel Shannon and William Saunders for taking us along for the ride. Thanks to Paul Sharkey and Amanda Carnella for being the backbone to this whole endeavor. Thanks to Ryan Grotz for the tunes. Thanks to Josh Goldbloom for his stalwart support and friendship. Thanks to Decibel Magazine and Broken Goblet Brewing. Thanks to Deadguy for giving us the soundtrack to a nervous breakdown that we love so much.
ALL PHOTOS BY ROOMWITAVIEW