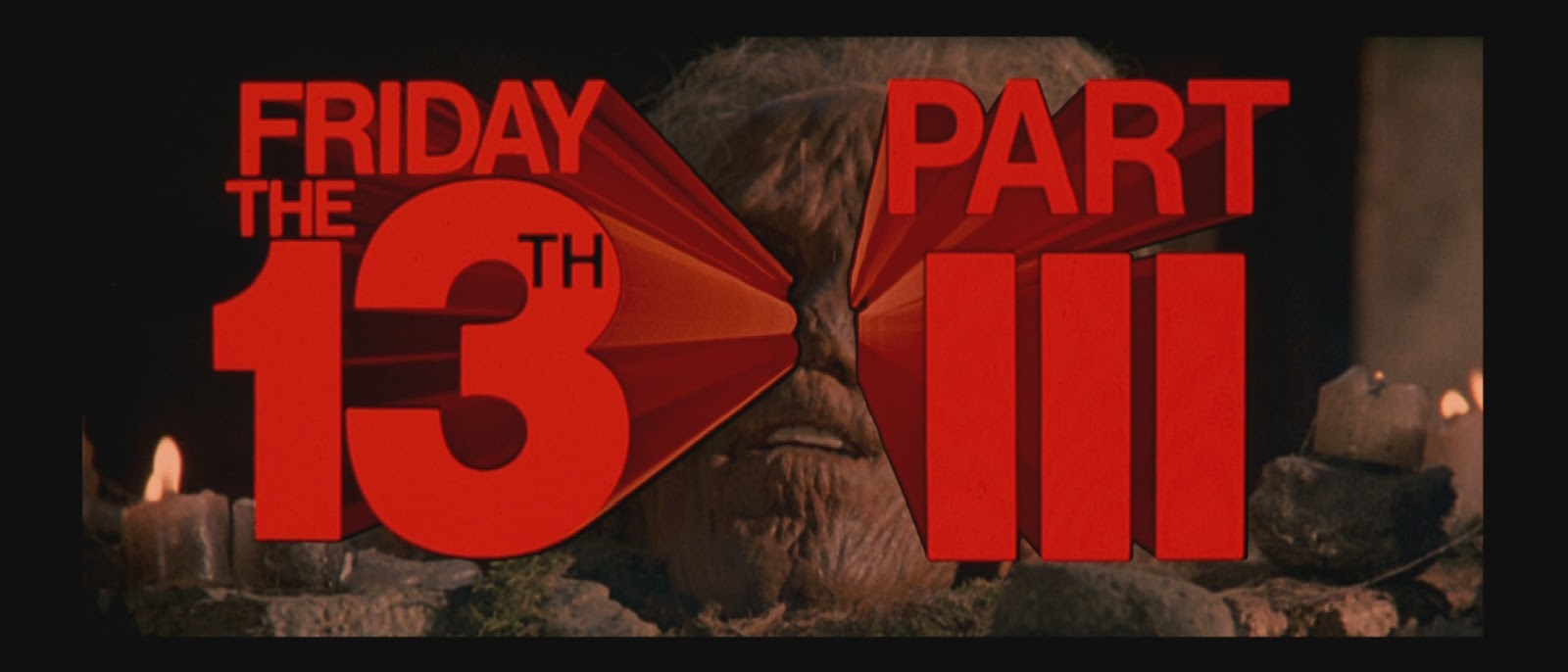 For 20 years, the good folks at Exhumed Films have worked tirelessly to bring unique, unforgettable live cinema experiences to horror, cult and exploitation fans in and around Philadelphia. On Sunday, July 16, cinephiles and horrorhounds will descend upon the Lightbox Film Center at International House Philadelphia for Exhumed Films Presents: 3-Dementia!, the group's latest mind-bogglingly ambitious, carefully curated cinematic extravaganza.
At this particular outing, Exhumed will unreel an eye-popping presentation so three-dimensionally bright you'll have to wear (stereoscopic) shades. 3-Dementia will feature five unique 3D films from the 70s and 80s, screened from original, 35mm prints; selections range from the celebrated Friday the 13th Part III (in all its yo-yo slinging, eye-gouging glory) to more obscure, regional genre films that have rarely been screened anywhere else. Showing up for this event guarantees all the gloriously gimmicky antics you can possibly handle. In fact, Exhumed are so committed to bringing you an authentic, memorable experience that co-founder Harry Guerro developed his own brand of glasses and projection lenses, in order for these films to be seen in the manner originally intended.
As if the program for 3-Dementia weren't exciting enough already, Exhumed will be joined by Worth Keeter, low-budget 3D mastermind and director behind Rottweiller and Hit the Road Running, two of the films to be featured in the marathon. Keeter will be introducing his films and sharing stories from the height of the 3D boom of the early 1980s. Finally, to top it all off, attendees will have first crack at tickets to this year's 24 Hour Horror-Thon, a revered Exhumed Films tradition.
Folks, this one is not to be missed.
The complete list of films to be screened at 3-Dementia:
Friday the 13th Part III (1982)
Treasure of the Four Crowns (1983)
Rottweiller (1983)
Hit the Road Running (1983)
Revenge of the Shogun Women (1977)
"Join Exhumed Films as we present a mind-boggling marathon featuring some of the greatest 3-D films of all time, projected from original 35mm prints! The 1970's and 1980's saw a resurgence of three-dimensional movies, particularly in the realm of genre cinema. Some of the most infamous and beloved 3-D titles in history were released during this era; the majority have not seen the light of the projector bulb in over 30 years, but they are ready to be re-discovered! We will spotlight a few of the most famous films from the era, as well as some extreme rarities."

FRIDAY THE 13TH PART III 3-D

1982 / 35mm / Dir. Steve Miner / 95 minutes

While not necessarily the most original installment in the series, FRIDAY THE 13TH PART III is arguably the most influential slasher sequel of all time due to its introduction of the iconic hockey mask that would soon become a horror movie hallmark. Moreover, FRIDAY THE 13TH PART III features some of the most entertaining 3-D gags in cinema history, including an impressive assortment of deadly weapons protruding from the screen. The story is nothing new: unstoppable killer Jason Voorhees, apparently recovered from his injuries at the end of the last film, finds a new slew of torpid teens to terrorize. Rarely screened in its original 3-D format, FRIDAY THE 13TH PART III is an entertaining departure from the predictability of the average slasher movie.

TREASURE OF THE FOUR CROWNS

1983 / 35mm / Dir. Ferdinando Baldi / 97 minutes

The 1981 3-D Spaghetti Western COMIN' AT YA! was a such a financial success at the box office that it effectively started the 3-D resurgence of the 1980s. The filmmakers behind that hit followed it up with TREASURE OF THE FOUR CROWNS, an action/adventure film clearly inspired by RAIDERS OF THE LOST ARK. Tony Anthony stars as a soldier of fortune that assembles a team of thieves with the goal of stealing a set of mystical gems. The quest leads them to creepy caves and booby-trapped fortresses, setting the stage for a series of inventive 3-D gimmicks. Indiana Jones it ain't, but TREASURE OF THE FOUR CROWNS is nevertheless an enjoyable artifact from a bygone era.

ROTTWEILLER

1983 / 35mm / Dir. Worth Keeter / 89 minutes

Producer/actor Earl Owensby created a series of low budget regional genre films throughout the 1970s and 1980s, and even built his own soundstage — EO Studios — in Shelby, North Carolina to accommodate his productions. When the 3-D craze of the early 1980's began to take hold, Owensby quickly jumped on the bandwagon, bringing along his longtime collaborator, director Worth Keeter. Their first foray into the realm of 3-D was ROTTWEILLER (aka DOGS OF HELL), a horror thriller about a murderous pack of killer canines. Owensby stars as a small town sheriff who must defend the community against a group of deadly dogs that have escaped from a secret military project. If you love "Animals Attack" movies, then ROTTWEILER in 3-D is not to be missed!

HIT THE ROAD RUNNING

1983 / 35mm / Dir. Worth Keeter / 92 minutes

Worth Keeter and Earl Owensby followed ROTTWEILLER with HIT THE ROAD RUNNING, an action-packed 3-D car chase comedy. If ROTTWEILLER was born from films like JAWS and THE PACK, then HIT THE ROAD RUNNING takes obvious inspiration from SMOKEY AND THE BANDIT and the popular TV show THE DUKES OF HAZZARD. Owensby once again stars, this time as Beau Jim Donner: a fast talking, fast driving "good ol' boy" who returns to his hometown to free his uncle and neighbors from the clutches of a corrupt land baron. Hijinks — and lots of car crashes — ensue. Exhumed Films is proud to welcome Worth Keeter to what is surely the first theatrical screening of HIT THE ROAD RUNNING in nearly 35 years!

REVENGE OF THE SHOGUN WOMEN

1977 / 35mm / Dir. Mei Chun Chan / 98 minutes

Exhumed Films wowed the crowd at eX-Fest this year with the 3-D kung-fu classic DYNASTY. As an encore, we present this equally epic bit of martial arts madness! REVENGE OF THE SHOGUN WOMEN (aka 13 NUNS) tells the tale of a group of women who are assaulted and degraded by a gang of bandits. In order to protect themselves from future attacks, our heroines become masters (mistresses?) of martial arts, and it is not long before they seek out vengeance against their attackers. Featuring a plethora of projectiles popping off the screen, REVENGE OF THE SHOGUN WOMEN is definitely one of the impressive 3-D features ever made.
Tickets for Exhumed Films Presents: 3-Dementia! are $40 for general admission / $30 for IHP members. Doors open at 11 a.m., show begins at Noon. Purchase tickets here.