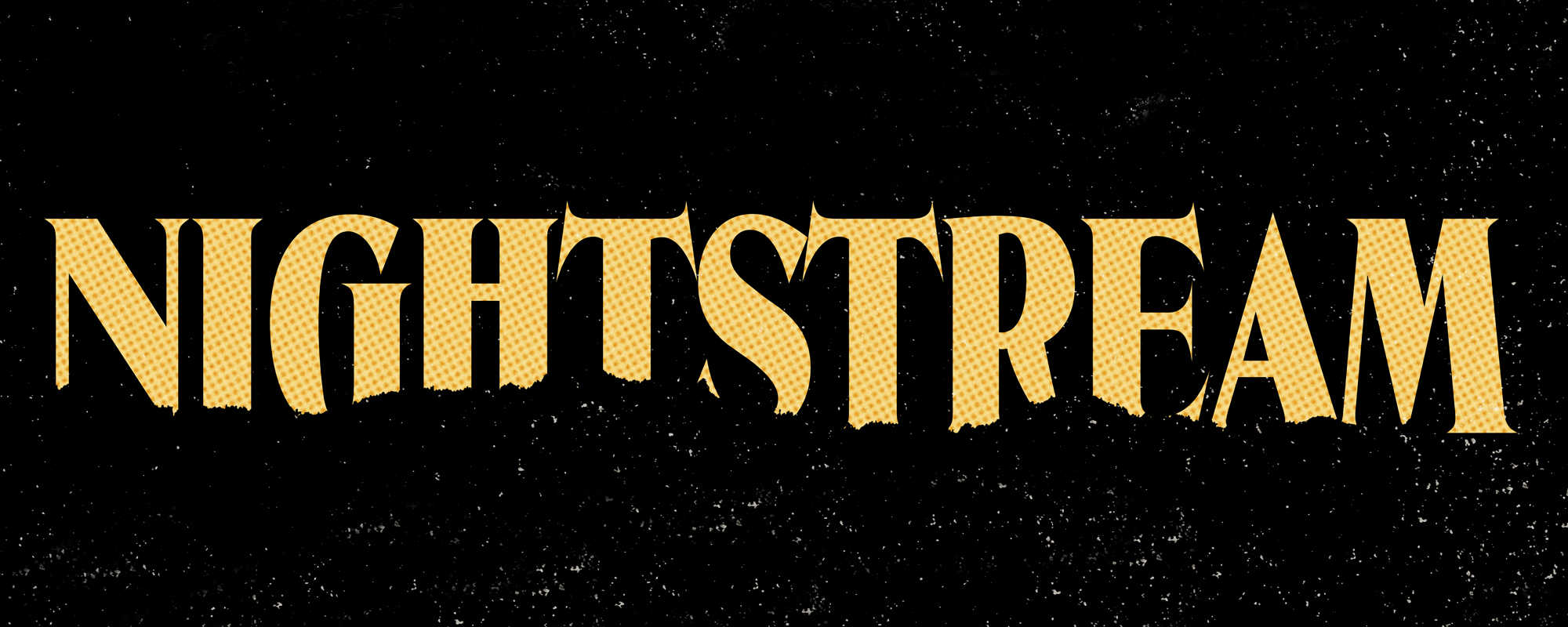 Summer has come and gone, the days are getting shorter and the nights are getting chillier. Normally for us horror fans on the East Coast, that would mean it's almost time for the annual BROOKLYN HORROR FILM FESTIVAL in the beginning of October. Alas, in the era of COVID-19, the new normal means packing people into theatres all over Brooklyn and running the risk of getting sick, so this year there'll be no pilgrimage for me. Instead, we're arguably getting an even bigger (albeit entirely virtual) event: NIGHTSTREAM. Running between October 8th through October 11th, Nightstream is a four-day long collaboration between the folks who run BHFF and several other film fests, including Boston Underground, North Bend, Overlook, and Popcorn Frights. Billed as a "dynamic and accessible virtual festival" that seeks "to offer a singular experience for U.S. audiences" in response to the ongoing COVID-19 pandemic, Nightstream will include a whole host of feature films as well as several collections of short films.
Highlight feature films will include the world premiere of Deveraux Milburn's Honeydew, the world premiere of Run starring Sarah Paulson (American Horror Story, Bird Box), the World Premiere of Ryûhei Kitamura's The Doorman starring Ruby Rose (Meg, John Wick Chapter 2), the North American premiere of Quentin Dupieux's Mandibles, and many more. There will also be several collections of short films and a few "retro" showings of older horror films.
Other events include Q & A panels, a live "intimate and engaging look" at the previously unreleased early work of filmmaking duo Aaron Moorhead and Justin Benson (Spring, The Endless, Synchronic) with Moorhead and Benson themselves as well as filmmaker Issa Lopez (Tigers Are Not Afraid), a "deep dive into campy horror history" with iconic drag performer Peaches Christ, a nightly happy hour sponsored by IFC Midnight featuring hosts such as Elijah Wood joining the fest remotely, the Arrow-sponsored panel "The Future Of Horror Is Female", and many other events.
Just a few of the films I'm looking forward to seeing are Albert Pinto's haunted house period piece 32 Malasana St, Chris Baugh's horror comedy The Boys From County Hell, Nicholas Payne Santos' It Cuts Deep, and Jonathan Cuartas' directorial debut My Heart Can't Beat Unless You Tell It To, a "violent yet grounded take on vampirism as a disease" which sounds like something that is sure to upset and delight.
Just because we're all (hopefully) socially distancing and isolating doesn't mean that we can't partake in the spookiest time of the year, and while I'm sad that I won't get to see these films in the theatre, I'm still grateful that there are people working hard to ensure that the festival phenomenon stays alive. It might be a little different this year, but with a lineup as stacked as this one is, it at least won't be a dull experience.
For more information, head to https://nightstream.org