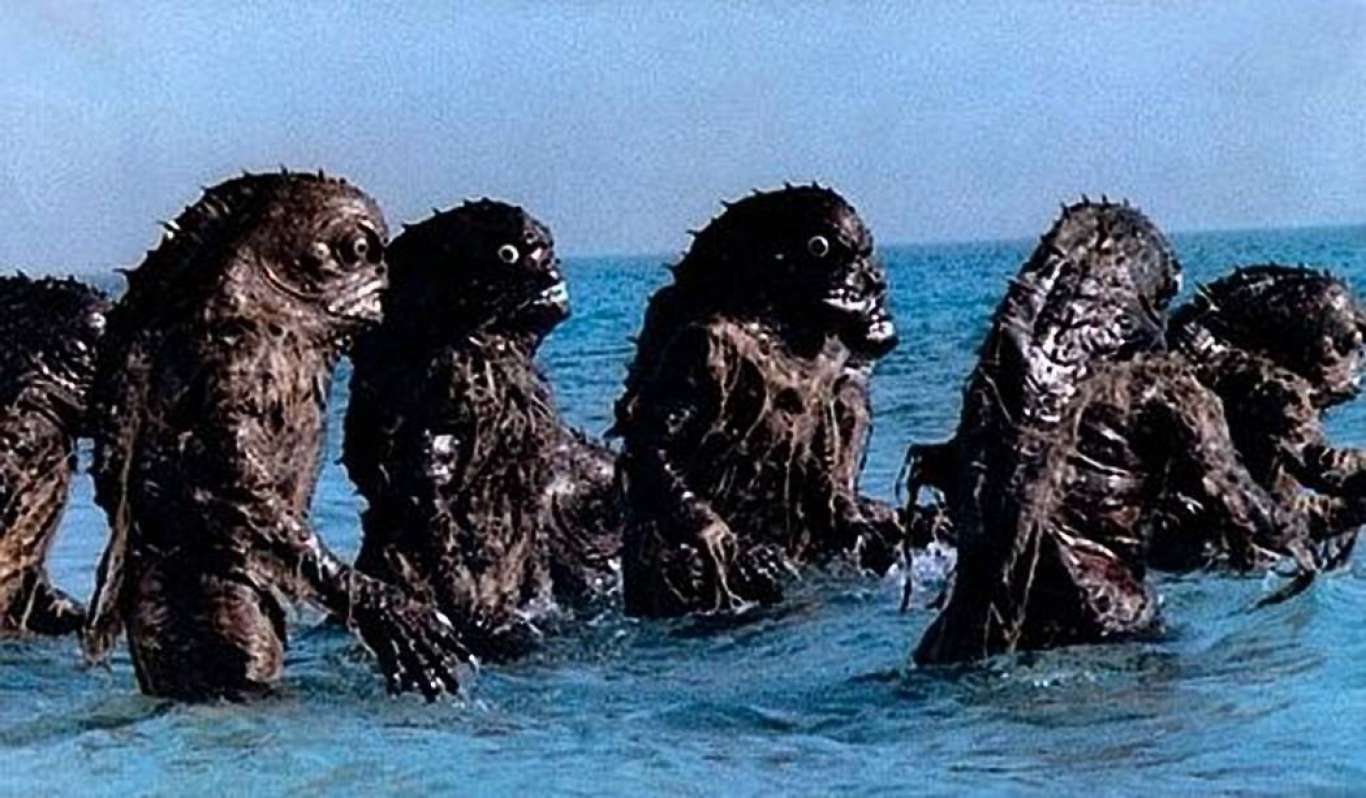 Podcast (horrorbusiness): Play in new window | Download
Subscribe: RSS
Greetings, and welcome back to Horror Business. We have one awesome episode in store for you guys.  We're talking about 1979's Screamers aka Island Of The Fishmen and 1996's Screamers.
First and foremost, we want to give a shoutout to our sponsors over at Lehigh Valley Apparel Creations, the premiere screen-printing company of the Lehigh Valley. Chris Reject and his merry band of miscreants are ready to work with you to bring to life your vision of a t-shirt for your business, band, project, or whatever else it is you need represented by a shirt, sweater, pin, or coozy. Head on over to www.xlvacx.com to check them out. Thank you also to Essex Coffee Roasters, our newest sponsor. Head to www.essexcoffeeroasters.com to check out their fine assortment of coffee, and enter CINEPUNX in the promo code for ten percent off your order! And as always thank you to our Patreon subscribers. Your support means the world to us and we are eternally thankful. If you would like to become a Patron, head to patreon.com/cinepunx. Thanks in advance!
We start by talking about what we've done involving horror recently. Liam talks about the film The Pale Door, and we talk about how neither of us were crazy about the film. We take a brief tangent into the problematic career of Clint Eastwood and American westerns vs. spaghetti westerns. We briefly talk about the series finale of the CBS series The Stand and Judas And The Black Messiah.
Up first is Screamers aka Island Of The Fishmen. We begin by talking about the weird convoluted history of the film, in that it was shot originally in 1979, purchased by a new production company years later, had several scenes cut/re-shot/just deleted outright. We talk about the director's filmography and his background in the genre of giallo.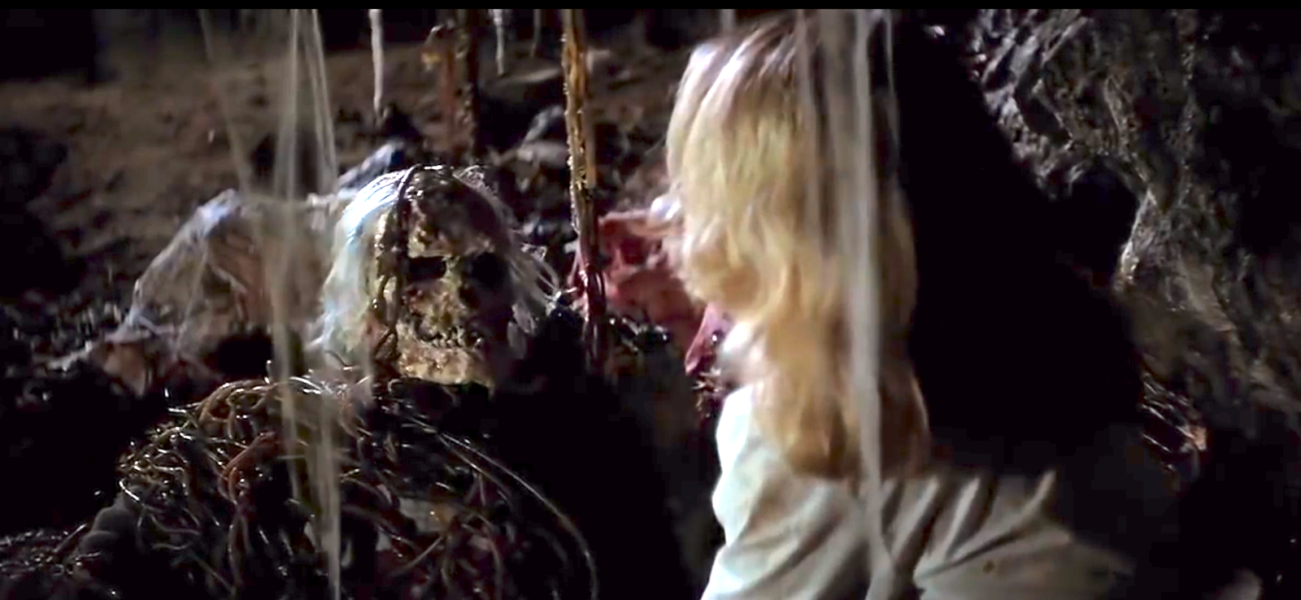 Liam talks about how he's not a huge fan of creature features but actually enjoyed this film quite a bit. We talk about how the film mixes numerous sub-genres, including lost civilization adventure films, giallo, monster films, and a hint of Dr. Moreau. We discuss the absurdity of certain elements of the plot, including people being overly concerned with overpopulation in the 1800s and their only solution is…to turn people into fish people.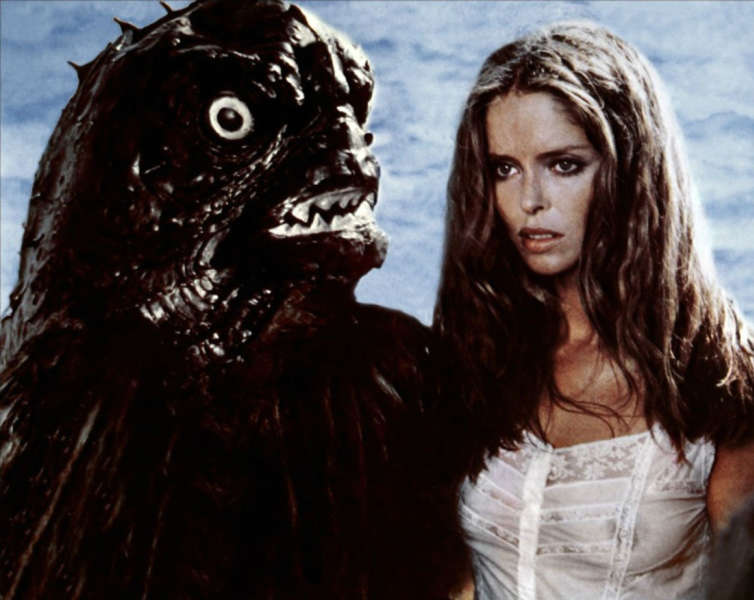 We talk more about the influence of the giallo subgenre on the film, and Justin talks about how the scenes involving the creepy hands of the fish people are more effective than similar scenes in The Creature From The Black Lagoon. We talk about how the way the film is shot that makes it feel more fantastic than it needs to be. We conclude by talking about how the film in general goes above and beyond what it needs to succeed.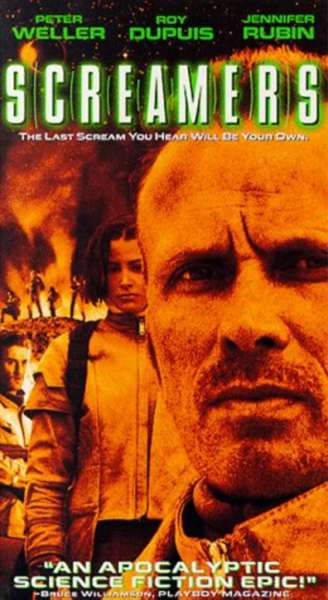 Up next is…Screamers! We give a background on the film's source material being a Phillip K. Dick story. Justin talks about how the film has held up for him despite having not seen it in a rather long time, and how some parts scare him now more than they did when he was younger. Liam talks about how he had never seen the film before and wrote it off as just another Scanners rip off. We talk about how the film belongs to the weird subgenera of '90s sci fi/horror/action films that are high concept and mostly work but don't entirely succeed.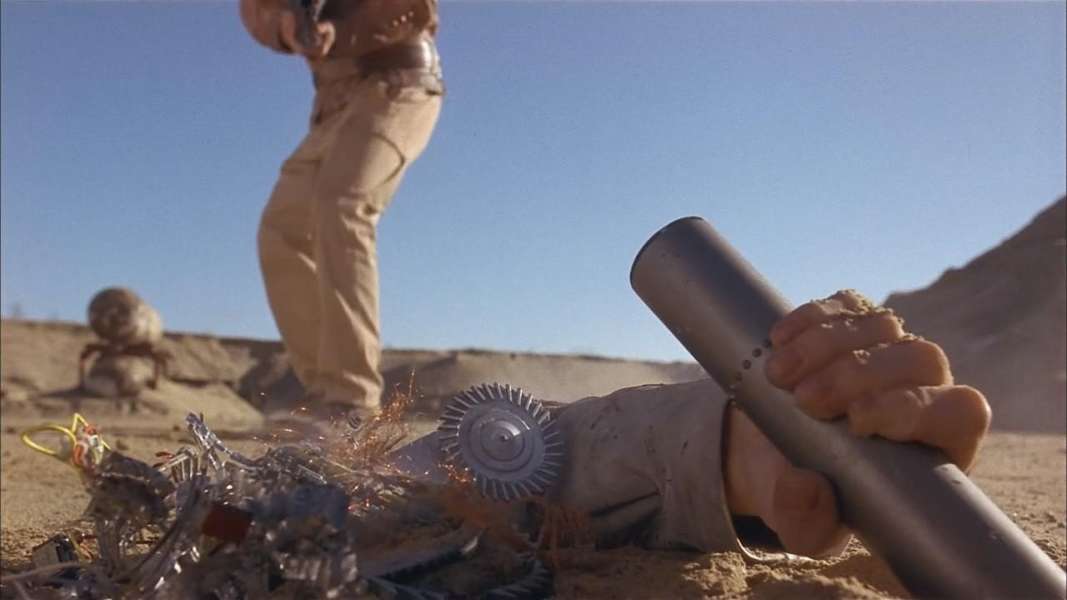 We talk about how despite not having a huge budget the film mostly succeeds. We discuss how the film plays with some interesting ideas on labor/socialism vs. capitalism. We again talk about how the film is a fine example of mid-90s action/horror/sci-fi. We briefly talk about some of the film's blatant misdirection and how even though it's kind of predictable it's still fun.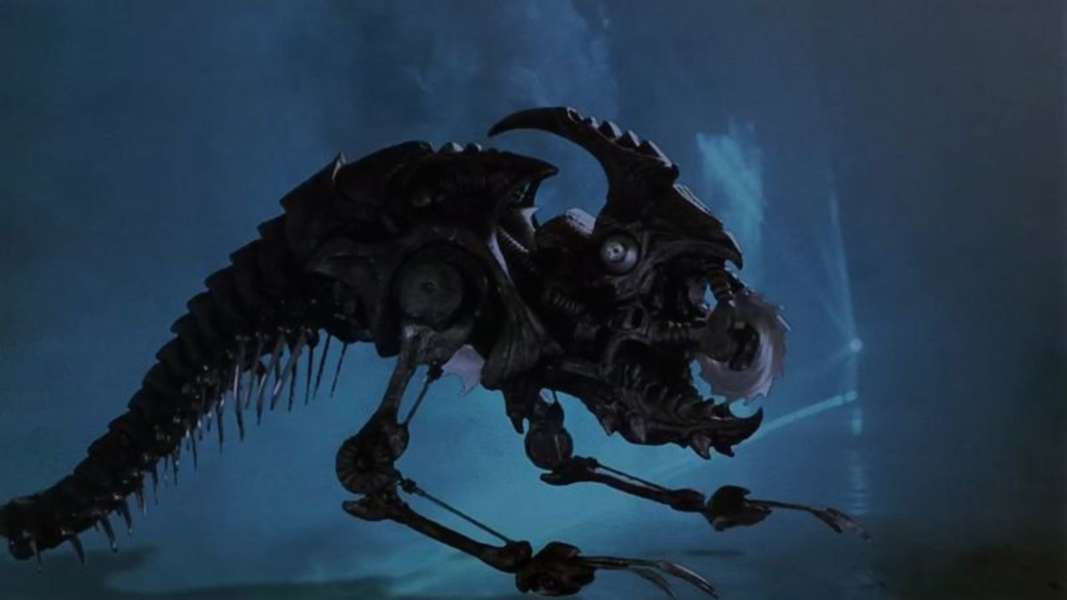 Justin talks about how the romance and human drama rests upon a rushed and cheap and unearned aspect of the film that felt wholly out of place (Screamers evolving to the point of believing they're human and having human emotions) especially given the fact that every other Screamer in the film can barely hold back from trying to kill people. Liam talks about some of the more redeemable aspects of the sequel. We briefly talk about the history of armed conflict between striking unions and company hired strikebreakers.
First and foremost, thank you to everyone and anyone who donated on Patreon, checked this episode out, or shared a tweet/shared a post on FB/gave us love by recommending us to someone. We love you forever for listening and donating. Any questions, comments, suggestions for movies and guests, or if you yourself want to join us for a movie viewing or even an episode, can be sent to thehorrorbiz@gmail.com. We would love to hear from you! Thanks always to Justin Miller, Jacob Roberts, and Doug Tilley for their technical contributions and fliers, Mike Smaczylo for the shirts and fliers (you can check more of his work out at here), and also thanks to Josh Alvarez for the theme song, Chris, Brad, and LVAC for the support and buttons (check them out at www.xlvacx.com and on Twitter), Essex Coffee Roasters (www.essexcoffeeroasters.com) and a HUGE thank you to anyone who retweeted us or shared something on Facebook that we posted. Follow us on Twitter and Instagram at @thehorrorbiz666, like us on Facebook at facebook.com/thehorrorbiz66, check out our Spotify account at Cinepunx, and remember to rate, review, and subscribe to us on ITunes. In fact, if you write us a review, email us with your mailing address and we'll send you some free pins and stickers!  Check out www.cinepunx.com for more info on some of our other podcasts, some ultra stylish Cinepunx related merchandise, and how you can become a patron (www.patreon.com/cinepunx). Until next time…thanks!