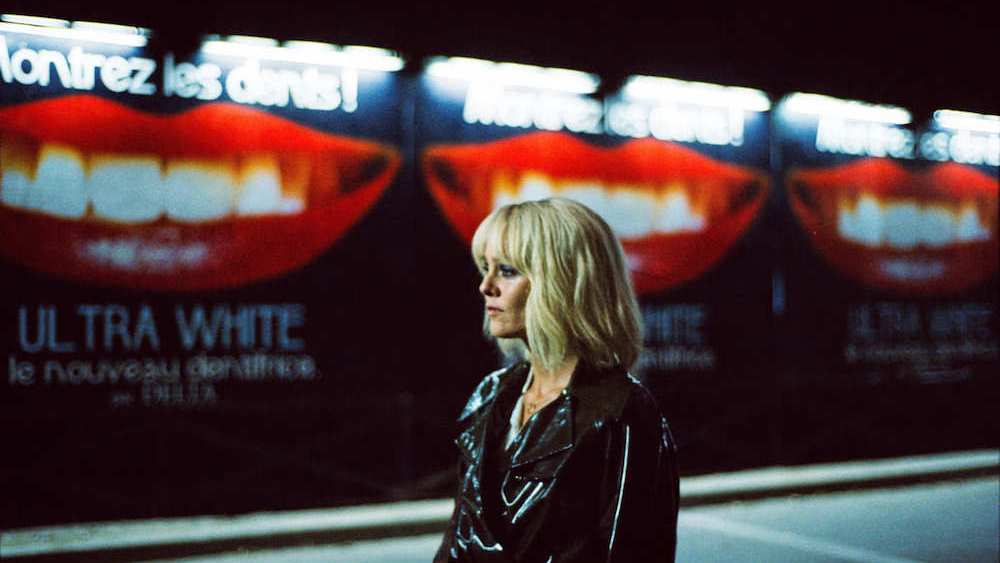 Podcast (horrorbusiness): Play in new window | Download
Subscribe: RSS
Greetings, and welcome back to Horror Business. We have one awesome episode in store for you guys. We're talking 1980's Cruising and 2018's Knife + Heart, and we're joined by noted cinephile and fellow Cinepunk, Adrianna Gober!
First and foremost, we want to give a shoutout to our sponsors over at Lehigh Valley Apparel Creations, the premiere screen-printing company of the Lehigh Valley. Chris Reject and his merry band of miscreants are ready to work with you to bring to life your vision of a t-shirt for your business, band, project, or whatever else it is you need represented by a shirt, sweater, pin, or koozie. Head on over to www.xlvacx.com to check them out. Also, thank you to our Patreon subscribers. Your support means the world to us and we are eternally grateful for that support. Thanks!
We start by briefly discussing what we've done lately involving horror. Adrianna discusses tabling at the recent Horror Sideshow Flea Market in Allentown, Liam discusses a few films he's seen recently, including the newest entry in the Puppet Master franchise, and Justin discusses the release of the first trailer for the upcoming Mike Flanagan film, Doctor Sleep.
We begin by talking about Cruising. We give a rough outline of the plot of the film, the concept of Al Pacino's character leading a double life, and the possibility of there being multiple killers. We touch upon early misinterpretations of the narrative technique of the film, and Adrianna discusses the concept that the film strongly implies that Pacino is at the very least a killer, if not the killer.
We discuss the concept of representation in film, and how this film was accused early on of lumping all gay men into one monolithic group. Some of the performances in the film are discussed, and the rumored connection between William Friedkin and a suspect in the Bodybag Killer murders is touched upon.
Some of the post-production digital effects are discussed and how it brings the movie down. Some of William Friedkin's influences in making the film are discussed, including a film titled New York City Inferno, which later influenced Yann Gonzalez's Knife + Heart.
The eroticism of the film is discussed at length, and we go off on a brief tangent on "arty gay porn." We conclude our segment by briefly touching upon the impact of the AIDS epidemic on the gay cinema community.
Next up is Knife + Heart. Liam and Adrianna discuss their discovering of the film, and Liam touches upon the film's heavy giallo influences.
The brief touches of humor in the film are discussed, mostly in the depictions of the films being created within the film. Adrianna discusses the concept of porn historically being one of the the only cinematic spacse for LGBTQ people to tell their stories and feel represented, and how modern examinations of gay cinema tends to gloss over this history.
The film's humanizing of its characters is touched upon. Justin discusses the film's defense of pornography as legitimate art, the film's color choice, and the phenomenon of relating to romantic encounters in gay cinema. The deep melancholy of the film is discussed.
The supernatural elements of the film are touched upon, as are the commentary upon the protagonist's behavior as reprehensible despite her being the character that is supposed to be sympathetic. Liam points out that the film highlights the tragic concept of how oftentimes queer cinema is about death.
A huge thank you to Adrianna for coming on the show and hanging out with us. She and Liam do a podcast on the Cinepunx network dedicated to the Canadian superhero team Alpha Flight, called The Flight Stuff, so if you enjoyed her conversation on this episode go check that podcast out. As always, thanks to everyone and anyone who donated on Patreon, checked this episode out, or shared a tweet/shared a post on FB/gave us love by recommending us to someone. We love you forever for listening. Any questions, comments, suggestions for movies and guests, or if you yourself want to join us for a movie viewing or even an episode, can be sent to [email protected]. We would love to hear from you!
Thanks always to Justin Miller and Doug Tilley for their technical contributions and fliers, Mike Smaczylo for the shirts and fliers (you can check more of his work out at here), and also thanks to Josh Alvarez for the theme song, Chris, Brad, Alexis, and LVAC for the support and buttons (check them out at www.xlvacx.com), and a HUGE thank you to anyone who retweeted us or shared something on Facebook that we posted. Follow us on Twitter and Instagram at @thehorrorbiz666, like us on Facebook at facebook.com/thehorrorbiz66, and remember to rate, review, and subscribe to us on ITunes. In fact, if you write us a review, email us with your mailing address and we'll send you some free pins and stickers! Check out www.cinepunx.com for more info on some of our other podcasts, some ultra stylish Cinepunx related merchandise, and how you can donate to our Patreon! Until next time…thanks!