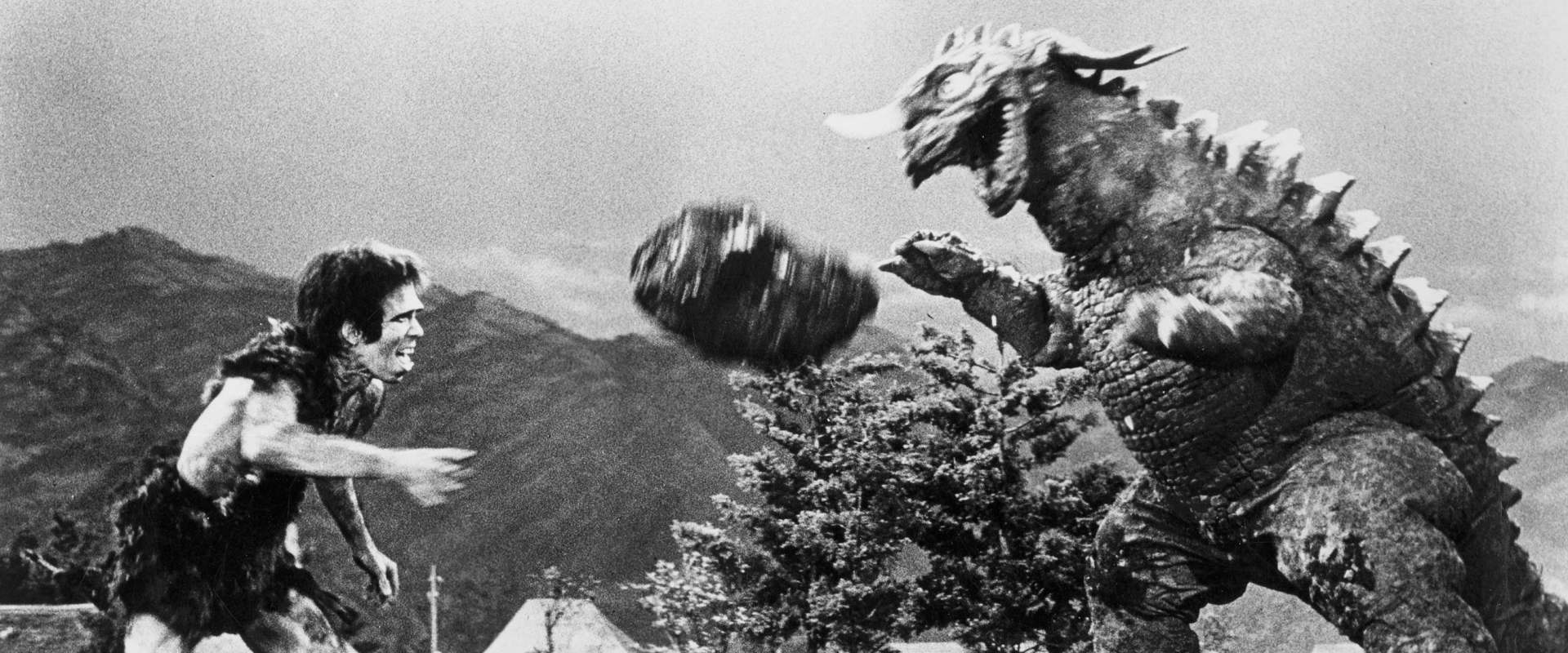 Podcast (horrorbusiness): Play in new window | Download
Subscribe: RSS
Greetings, and welcome back to Horror Business. We have one awesome episode in store for you guys because we're talking 1944's House Of Frankenstein and 1965's Frankenstein Conquers The World aka Frankenstein Vs. Baragon.
We start by talking about some of the stuff involving horror recently. Liam talks about seeing the film White Of The Eye, and Justin talks about starting The Munsters, as well as the films Deep Fear, Nightsiren, Flowing, Everyone Will Burn, and Give Me An A for Fantastic Fest and the film Sky Man on Tubi and the film Smile in the theatre.
We start with House Of Frankenstein. We give a basic plot outline of the film and talk about how the film by all rights shouldn't be entertaining due to the obvious cash grab nature of it. We talk about how the film highlights the tragic nature of Lon Chaney's Wolf Man.
We briefly discuss the interlinking nature of the Universal films. Justin talks about how while the film doesn't really have much of a plot it's still a fun film to watch and discuss how the film was one of the first team up movies.
We briefly talk about the tragic nature of some of the early Universal monster films, and how this film lacks much of that. We conclude with the weird fact that there is no monster fight in this movie.
Up next is Frankenstein Conquers The World. We begin by talking about how the film had a different ending filmed for the American release.
We talk about how the film may have been an allegory for Japanese war crimes during WWII, especially with Unit 731 and how the film has a vague feeling of Japanese nationalism.
Justin talks about how the film examines the concept of respecting personhood when several scientists are uncomfortable with treating Frankenstein as less than human and thus treating him merely as a test subject.
We discuss the American ending some more and how the film created Baragon because it didn't want to use Godzilla for this property.
First and foremost, thank you for listening and to everyone and anyone who donated on Patreon, checked this episode out, or shared a tweet/shared a post on FB/gave us love by recommending us to someone. We love you forever for listening and donating. Any questions, comments, suggestions for movies and guests, or if you yourself want to join us for a movie viewing or even an episode, can be sent to [email protected]. We would love to hear from you! Thanks always to Justin Miller, Jacob Roberts, Paul Sharkey, and Doug Tilley for their technical contributions and fliers, Mike Smaczylo for the shirts and fliers (you can check more of his work out at here), and also thanks to Josh Alvarez for the theme song, Chris, Brad, and LVAC for the support and buttons (check them out at www.xlvacx.com and on Twitter), Essex Coffee Roasters (www.essexcoffeeroasters.com) and a HUGE thank you to anyone who retweeted us or shared something on Facebook that we posted. Follow us on Twitter and Instagram at @thehorrorbiz666, like us on Facebook at facebook.com/thehorrorbiz66, check out our Spotify account at Cinepunx, and remember to rate, review, and subscribe to us on ITunes. In fact, if you write us a review, email us with your mailing address and we'll send you some free pins and stickers!  Check out www.cinepunx.com for more info on some of our other podcasts, some ultra stylish Cinepunx related merchandise, and how you can donate to our Patreon! Until next time…thanks!