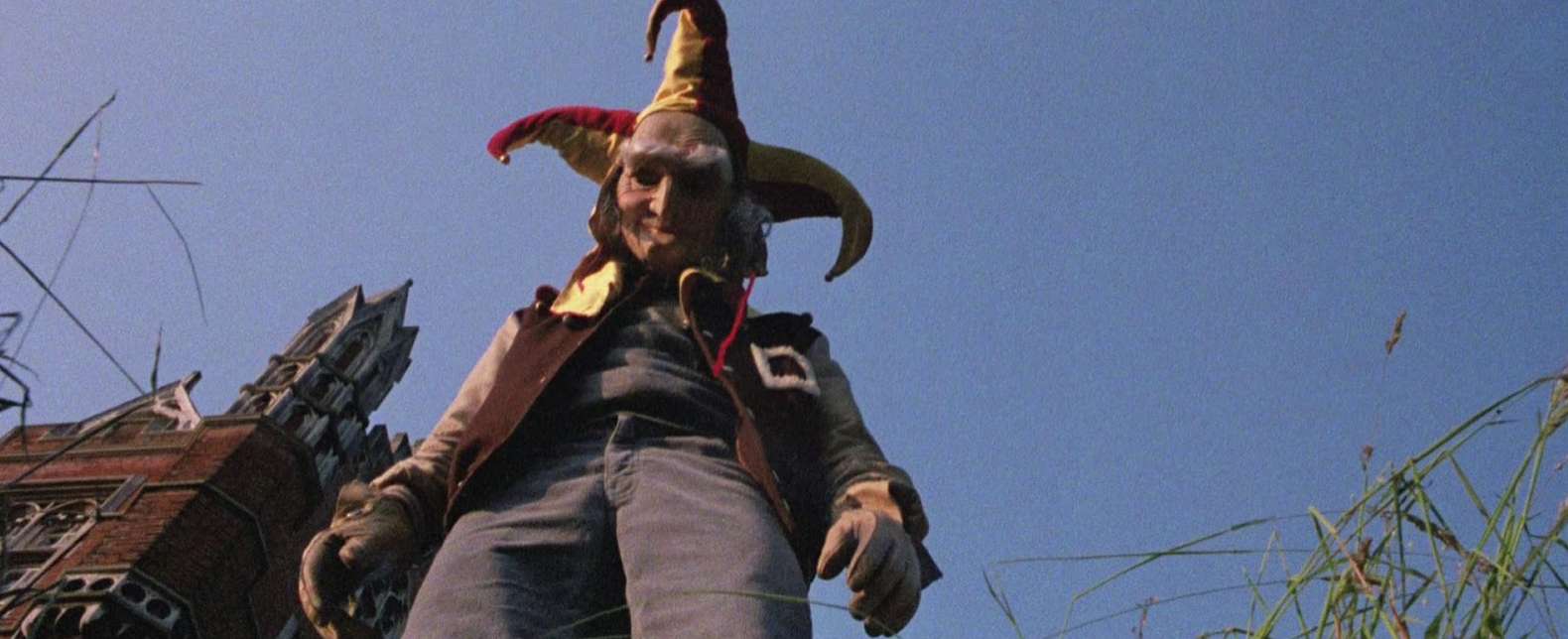 Podcast (horrorbusiness): Play in new window | Download
Subscribe: RSS
Greetings, and welcome back to Horror Business. We have one awesome episode in store for you guys because we're talking about Phantom Of The Mall: Eric's Revenge and Slaughter High.
First off thank you to the fine folks over at Lehigh Valley Apparel Creations, the premiere screen-printing company of the Lehigh Valley. Chris Reject and his merry band of miscreants are ready to work with you to bring to life your vision of a t-shirt for your business, band, project, or whatever else it is you need represented by a shirt, sweater, pin, or coozy. Head on over to www.xlvacx.com to check them out. Thank you also to Essex Coffee Roasters, our newest sponsor. Head to www.essexcoffeeroasters.com to check out their fine assortment of coffee and enter CINEPUNX in the promo code for ten percent off your order! And as always thank you to our Patreon subscribers. Your support means the world to us and we are eternally thankful. If you would like to become a Patron, head to patreon.com/cinepunx. Thanks in advance!
We start by talking about some of the stuff involving horror recently. Liam talks about the newer Ty West film X. Justin talks about reading the comics A Nice House On The Lake and Something Is Killing The Children and Alma Katsu's speculative work on the Donner Party The Hunger.
We start with Slaughter High. We give a summary of the film and talk about how it is a very British version of American teenhood. We briefly touch upon the tragedy of the lead actor in the film who died by suicide shortly before it was released and perceived the film as his life's work.
We discuss the absolute lack of surprise or scariness in the film and how it has little to no suspense. We briefly talk about the weird British celebration of April Fool's Day.
We discuss the films awkward approach to a classic revenge slasher film setup in which the killer is someone who was first assaulted and humiliated and is inspired to seek his vengeance and the laziness of the script and the dull unimagitive nature of the kills.
We talk about how the film is worse than bad it's lazy and uninspired. Justin talks about how learning of the main actor's death by suicide makes the film far more unenjoyable in retrospect.
Up next is Phantom Of The Mall: Eric's Revenge. We talk about how the film takes a somewhat convoluted approach to the traditional slasher film, and how it utilizes some interesting approaches to red herring techniques. We briefly discuss the arc of Pauly Shore's career and how this film hints at the chaos to come.
Justin talks about how the mall the film is shot in seems realistic but somewhat dreamlike, in that it doesn't seem real but is an actual mall. We talk about how the film utilizes and interesting subplot involving corrupt real estate deals and embezzlement, as well as the archetype of the "sleazy '80s hitman". We discuss some of the less appealing aspect of the film, such as the unnecessary sex scenes of the female lead.
We talk about how unlike the typical slasher film in which the villain's motivation revenge for is a personal wrong against them, Eric's motivation in this film is something akin to terrorism against corrupt capitalists by blowing up a mall. Justin talks about how while the film isn't necessarily a good film, it at least made at attempt to go the distance and give it their all.
First and foremost, thanks to you for listening and to everyone and anyone who donated on Patreon, checked this episode out, or shared a tweet/shared a post on FB/gave us love by recommending us to someone. We love you forever for listening and donating. Any questions, comments, suggestions for movies and guests, or if you yourself want to join us for a movie viewing or even an episode, can be sent to [email protected]. We would love to hear from you! Thanks always to Justin Miller, Jacob Roberts, Paul Sharkey, and Doug Tilley for their technical contributions and fliers, Mike Smaczylo for the shirts and fliers (you can check more of his work out at here), and also thanks to Josh Alvarez for the theme song, Chris, Brad, and LVAC for the support and buttons (check them out at www.xlvacx.com and on Twitter), Essex Coffee Roasters (www.essexcoffeeroasters.com) and a HUGE thank you to anyone who retweeted us or shared something on Facebook that we posted. Follow us on Twitter and Instagram at @thehorrorbiz666, like us on Facebook at facebook.com/thehorrorbiz66, check out our Spotify account at Cinepunx, and remember to rate, review, and subscribe to us on ITunes. In fact, if you write us a review, email us with your mailing address and we'll send you some free pins and stickers!  Check out www.cinepunx.com for more info on some of our other podcasts, some ultra stylish Cinepunx related merchandise, and how you can donate to our Patreon! Until next time…thanks!