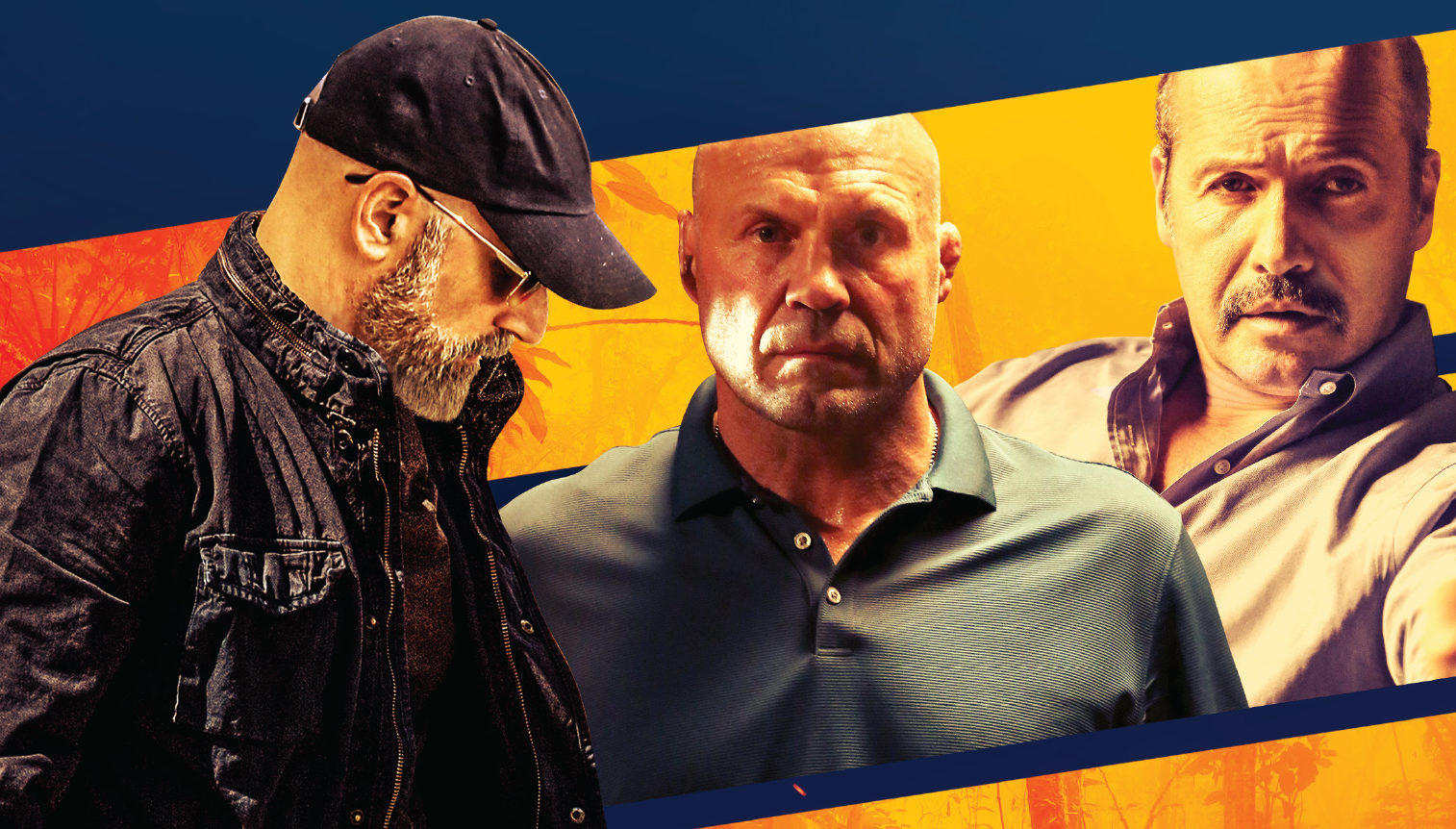 "A mercenary turned private protection agent agrees to one last job before his retirement. What seems like a cushy final assignment takes a deadly turn leaving him fighting for survival against his own protection agency in FINAL KILL. This action-packed thriller stars Billy Zane (Titanic, The Phantom), Randy Couture (The Expendables 1, 2 & 3) and Ed Morrone ("White Collar").

After some convincing from his persuasive boss (Zane), Rome (Morrone) agrees to take one final protection assignment in Central America. The routine gig quickly turns deadly as a group of mafia henchman descend on the tranquil Costa Rican village. Soon the agent learns that the job is far more than it seems, and it will take all his experience to get out alive."
Ah, the "one last job" movie. Also known as "I'm getting too old for this shit," the one last job plot line is as old as action thrillers themselves. It's a well-worn trope, and while writer / director Justin Lee's Final Kill doesn't reinvent the wheel, it certainly offers up an interesting take on the concept.
The reason the movie succeeds at all isn't due to the appearances of action stars like Couture, Johnny Messner, and Danny Trejo, although they do offer a bit of credibility in terms of this Legion XIII production's bonafides. Drew Pinsky as Rome's therapist, Dr. Metzger, is just being himself, but his one scene with Morrone arguably makes for the scene upon which the film hinges.
I say this, because calling this an action movie is actually kind of pushing things. There are action sequences, but they're fairly minor, and pretty much forgettable. Most of the action takes place with Morrone facing off against nameless goons, and it's usually over fairly quickly. A flashback of a gunfight in a hospital makes for a memorable set piece, but it's the exception, rather than the rule.
The reason Final Kill works at all is because Morrone as Rome has the perfect mix of IDGAF attitude, mixed with a desire to do his job to the best of his abilities. This is his last job, but it's still a job, and he takes it seriously. His desire to get out of the business is the heart of Lee's film, and the actor plays the part with a world-weariness which will be only too familiar to anyone who's wanted to move on from a job they've done for most of their adult life.
Final Kill is pretty dialogue heavy, and while Marrone is excellent in his role, quite a few of the other folks on display here seem to either be here to collect a paycheck (Couture, especially, sleepwalks through his role as Deacon Long) or just doing a job. The couple Rome's hired to protect are neither here nor there, especially Edward Finlay as Ray Bauer.
It's not just Morrone, though. Billy Zane, as the boss of the protection agency, Carl Riser, oozes every time he's on screen; as does Johnny Messner, playing Pauly, one of Rome's fellow members of the agency. Messner gets to full-on become a creep as the film goes on, and is arguably the true villain of the film, nevermind "the mob." Paige Sturges as Lori Williams is the real hidden gem of Final Kill, though. She gets some fantastic banter and interactions with Marrone's Rome, and their few scenes together are a shining example of just how unexpected delights can pop up in the most unlikeliest of films.
This is a lot to say that Final Kill might not be the best action film. As a study in aging and trying to change your life around, however, it works out pretty well. Seeing the character of Rome go from depressed to resigned to cocky to shocked to determined is a really excellent character arc, and Morrone is willing to go broad and intimate as the script calls for it. Honestly, I'd love to see him tackle more material like this in the future.
FINAL KILL is available to own on Blu-ray and DVD April 14 at Walmart, Target, Best Buy, and Amazon.