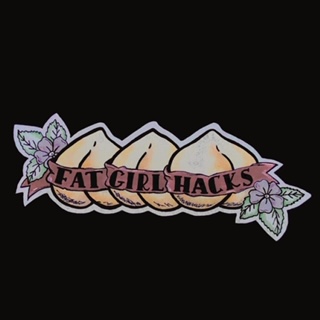 Podcast (fatgirlhacks): Play in new window | Download
Subscribe: Apple Podcasts | RSS
Bodies…we all have them. The Hackers continue discussing their favorite body parts. This week, we discuss bellies. Maybe you call it something else? FGH reviews a colorful variety of names for this beloved body part and they will eventually desensitize you to all the "colorful" names for it. 
The crew talks girdles and the potential dangers of said self-imposed torture device. Then they just let the quarantine madness take over. 
They don't solve the problems of the world in this episode…not even close. They do however laugh, which is sometimes the best medicine for a haggard soul. Sit back, learn some new words, blush and hopefully laugh a little. Welcome to the gunt show. 
Fat Girl Hacks is a bi-weekly, body-positive podcast. FGH discusses living life as a fat chick – the strengths, the struggles, and the good times that come along with living the fat life.  The Hackers take an opinionated, unapologetic, and funny look at fat current events and pop culture. Jaime, Meghan, and Nina, will share honest stories about their own trials, tribulations, and triumphs while navigating life in a larger body.
Hosted by: Jaime Frost, Meghan Peters, and Nina Vento
Produced/Music by: Kevin Frost