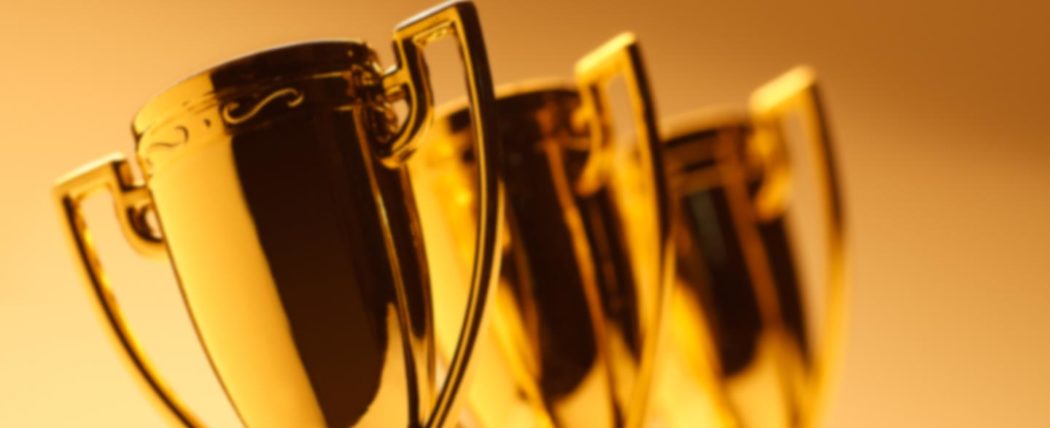 It's the Best Movies and Music of 2017, as determined by your friends at Cinepunx. Because we're egalitarian as hell, we not only let everyone determine their own lists, we let them determine their own awards, and — throwing all caution to the wind — we even invited friends of the site to join in the fun. It's a goddamn end of the year free-for-all. Get at it below.
Max Davis, Hardcore's Human Resources Consultant
Movies
1. Good Time
Good Time feels like 40 miles of bad road. I went in without any real expectation and was pummeled by the immediacy of the opening scene. You then spend the next 100 minutes under constant stress as Robert Pattinson's character completely unravels his entire life right before your eyes. The performances from Pattinson, Jennifer Jason Leigh, and Benny Safdie are painfully genuine. There is even a quick cameo by the rapper Necro who sadly does not play himself. The Safdie brothers might be my new favorite directors if their next film can deliver like Good Time.
2. Get Out
3. Alien Covenant
4. Three Billboards Outside Ebbing, Missouri
5. IT
Albums
1. Integrity – Howling For the Nightmare Shall Consume
Integrity is my favorite hardcore band, and in my opinion, the best heavy hardcore band of all time. When they release records like Howling, it makes it even easier to defend my position. Aside from Dwid, the band is now populated by some Baltimore regulars including Domenic Romeo (guitarist of Pulling Teeth/Day of Mourning). Romeo and company are able to draw on Integrity's stylistic past, add some of their signature sounds, deliver an Integrity record that feels unique within their extensive catalog, and help craft what could potentially be the best integrity record since Seasons.
2. Full of Hell & The Body – Ascending a Mountain of Heavy Light
3. Henrik Palm – Many Days
4. Code Orange – Forever
5. Valborg – Endstrand
Songs
1. Bruno Mars – "Versace on the Floor"
This song fucking rules, end of story. Prince is dead. Michael Jackson is dead. Bruno Mars is fucking alive man; let's take advantage while we can.
2. CFO$ ft. Incendiary – "Root of All Evil"
3. Integrity – "7 Reece Mews"
4. Code Orange – "Bleed in the Blur"
5. Detain – "Capital Punishment"
Awards
Most Valuable Player: Code Orange
Rookie of the Year: Queensway
Most Improved Player: Detain
Comeback Player of the Year: Harley Flanagan
Joey Breeding
Movies
1. The Shape of Water
Turns out, the way to a fish-man's heart is through his stomach with lots of eggs. Everything about this one had me smiling throughout, and all of the performances are excellent, especially Hawkins, Shannon, & Jenkins. This Creature Of The Black Lagoon/Amelie fanfiction is a goth-perv fable and let me tell you, I am ON BOARD.
2. Get Out
3. The Big Sick
4. Lady Bird
5. I Don't Feel At Home In This World Anymore
Albums
1. White Reaper – The World's Best American Band
For fans of: Every song about rock n' roll ever written, tossed in a blender, chewed up and spit out by a garage punk band. My most sang-along to record in the car this year, without question. Rock over USA, Rock on White Reaper, Wheaties: Breakfast of Champions.
2. Pissed Jeans – Why Love Now
3. Dreamdecay – Yü
4. Run the Jewels – Run The Jewels 3
5. Exit Order – Seed Of Hysteria
Songs
White Reaper – "Judy French"
If I fall asleep with this on repeat in my headphones, do you think I'll wake up wearing an all white Canadian tuxedo, and my hair will be long?
Awards
Best Record Made By Someone That Decided To Stare At An Eclipse, Ruining Their Eyesight Possibly Forever: JOEY BADA$$ – ALL-AMERIKKKAN BADA$$
Goodest Boys on Film: Stanley (It Comes At Night) & the dog with no name (John Wick 2)
Best Mosh Call At Any Show I Went To: "Alright meatballs, time to stir the sauce just the way mama used to." – Power Trip 11/30 @ TLA
Bands That Meant The World To Me In 2007 That I Sweat Way Too Much To 10 Years Later: Pulling Teeth (July 27th) & The Ergs! (December 3rd)
Movies
1. Logan
It's a rare experience for me to see a movie in the theater more than once, as I have to scrimp and save both finanically and temporally in order to make it happen. That said, I managed to see Logan both in its original theatrical run and during its one night only, black and white, Logan Noir incarnation. Both times, I found myself emotionally involved, and amazed that a berserker character so closely tied to ridiculous plot points and just a potential one-note caricature in general could evoke such a reaction from me. It's the swan song of swan songs, and every time I watch it, it devastates me just as much as it did upon first viewing.
2. Get Out
3. Raw
4. Spider-Man: Homecoming
5. War for the Planet of the Apes
Albums
1. Power Trip – Nightmare Logic
Is it the best thing I heard all year? It's a thrash album which really hits all the high points, but lord knows, it's not necessarily moving the goalposts of music in general. However, I played the hell out of this, and would gleefully recommend it to anyone who asked what was getting regular rotation. It's frighteningly fun, and I listened to it more than anything, bar none.
2. The Texas Gentlemen – TX Jelly
3. St. Vincent – Masseduction
4. Elder – Reflections of a Floating World
5. Maine – V
Songs
1. White Reaper, "The World's Best American Band"
I interviewed the band's Tony Esposito back in June, and I'd say 75% of the discussion was me geeking out about how much I love this song. It's pure rock bliss, and I would literally play it, then immediately put it on again.
2. A Giant Dog, "Bendover"
3. Power Trip, "Executioner's Tax"
4. St. Vincent, "Savior"
5. Blown Out, "Superior Venus"
Awards
Most Disconcerting Use of a Teacup: Get Out
Good Boy Doggo: Dante, Coco
Movies
Thor: Ragnarok
I can't say this enough: Thor really is one of the more intriguing Avengers, despite his bland cinematic beginnings. His struggle to overcome his ego and learn humility is an arc that's worth your time and interest, you just have to look beyond the sappy love story and benign brotherly squabbles we're all forced to endure to get to what's really going on in the first two Thor features. Luckily with this third installment, director Taika Watiti does away with all the needless drama and gives us a story full of fully-fleshed characterizations and a plot that really matters. There's much to be learned from Thor: Ragnarok, from facing internal demons to past mistakes catching up with us to the power of a collective resistance. More than any film in the MCU (to date), Thor: Ragnarok shows us real stakes along with real heart, and for my money, it might be the best film of the year.
A Cure For Wellness
Gore Verbinski received a lot of flack for this film, but as I wrote earlier this year, A Cure For Wellness is an opus to be reckoned with. As a modern conspiracy story wrapped inside a classic gothic horror tale, nothing in 2017 could really hit so many of my "yes, please" buttons quite like this film did. A Cure For Wellness transcends any complaints about its length or derivativeness with alluring visuals and a script packed with subtext about sickness and absolution, making it one of the most intellectually stimulating films of the year.
Murder On The Orient Express
In what may be a surprise, Murder On The Orient Express turned out to be one of the more enjoyable films I saw this year. From the get-go, the film received some backlash for its inclusion of a millennial pop song in its trailer – not to mention its inclusion of the much-loathed Johnny Depp in its cast list, but I find the film a welcome throwback to classic mystery cinema. We don't have a much of a chance anymore to see large ensemble casts in things other than banal Garry Marshall "holiday romps" or tired Judd Apatow improvisational comedies, so this Kenneth Branagh-directed Agatha Christie adaptation is certainly one to stand out. It's a mystery that keeps you on your toes, but what's also impressive is its subtle commentary on police ineptitude and racial profiling. I think of Murder On The Orient Express as the flipside of 1985's Clue – less hilarious, obviously, but enjoyable and satisfying with a kind of vintage appeal.
mother!
I'm going to be honest: I don't find the themes of mother! or Darren Aronofsky's explanation of the film to be especially compelling or fresh (Biblical allegory is a bit played-out, don't you think?), but what made this film so successful to me is its power to immerse its audience in its world. Aronofsky accomplishes this by his use of magical realism, but let's not dismiss the incredible performance of Jennifer Lawrence as Mother, the audience surrogate. The film builds intensity and anxiety until it literally erupts in chaos, and Lawrence's displays of confusion and helplessness are not only sympathetic, but also relatable. Of course, all successful films evoke an emotional response, but never have I sat in a theater and felt such a heightened emotional overload that also elicited a physical response. My heart pounded, beating as if I was really experiencing what was happening on screen. I doubt I'll have the same reaction upon rewatch, but as it goes now, mother! is among the most profound viewing experiences I've had in 2017.
The Last Jedi
Oh wow, how I didn't want to include The Last Jedi on my list. I never once thought that a Star Wars film would be among my favorites for anything, let alone be in my Top Films of the Year. But surprisingly enough, this is a Star Wars like no other – one that chews its audience up and spits it out, all the while driving home some universally important lessons entirely due to its superior thematic coherence. To have this arguably silly space fantasy completely rewrite the franchise's long established meaning of heroism (among other things) is a bold move, and a welcome one.
Music
Jesus and Mary Chain – Damage And Joy
True Story: driving around with a friend listening to this record, he says, "What is this band? They sound just like Jesus and Mary Chain!" Surprise, Joseph! It was Jesus and Mary Chain, back with their first new album since 1998. Yeah, after an almost twenty year hiatus (sort of), the Reid Brothers returned with a record that's just as satisfyingly fierce, melancholy, and snarky as anything they've ever released. It's nice when aging rockers don't lose their edge, huh?
Madeline Kenney – Night Night At The First Landing
This satisfyingly dreamy record is the full-length debut from Seattleite Madeline Kenney, who shows her influences on her sleeve. Kenney's sound harkens back to the heydays of Throwing Muses and Belly, but with modern production value laid down by Chaz Bundick (Toro y Moi). Some really delightful shoegaze properties are present on this record, but they aren't overbearing, making Night Night At The First Landing a very listenable mainstay for many generations of lonely girls and boys.
Wolf Alice, Visions of a Life
Wolf Alice is next-level rock and roll; I firmly believe this. Introspective without overblown ego or self-righteousness, their brand of Britpop is full of pure emotion and energy. And Visions of a Life is a dynamic force of a record, serving us an emotional depth and maturity that millennial rock often lacks. Singer Ellie Rosewell possesses a command on her voice that I can't help but compare to Kate Bush, and the band has a handle on their sound that seems almost unprecedented for a group of young twenty-somethings. A band like this can only get better and better, and I can't wait to hear any and all of what Wolf Alice has in store for us.
Poppy, Poppy.Computer
What started out as a piece of subversive performance art turned into a subversive pop record, and I, for one, am borderline addicted to it. Poppy, as a concept, is the brainchild of producer Titanic Sinclair and singer Moriah Pereira, and the pair take every opportunity to commandeer your social media feeds with their blend of adorable kawaii charm and strange cultural commentary. Poppy's YouTube channel is full of creepy-but-cutesy videos almost Lynchian in nature, conquering topics like commercialism, consumerism, cultism, and our generation's devotion to technology. Poppy.Computer is a logical extension of that, hooking us with catchy, obsession-worthy pop tunes. My advice is this: just let the sweetness wash over you, because Poppy won't be going away any time soon.
Werewolf Diskdrive, Werewolf Diskdrive
If you thought that a record with track titles like "Hamburgers & Hotdogs," "Colonize the Planets," and "Crunchy" wouldn't be included on my Top Albums list, then surely you don't know me. Werewolf Diskdrive, a quirky concept album by the guys from Say Hi, documents the musings of a sentient diskdrive found in the basement of an obviously very real electronics repair shop. The record is strangely satiating, full of catchy, low rumbling distortion that might almost be physically paralyzing – if it weren't so damn fun at the same time.
Awards
Most Satisfying Music Video: Beck "Colors"
Best Designed Music Video: St. Vincent, "New York" and "Los Ageless" (tie)
Most Realistic Middle-Aged Man Rants: Woody Harrelson, Wilson
Most Inspirational Retro-Style Bangs: Charlyne Yi, The Disaster Artist
Best Non-Cliché Representation of a Medium: Kristen Stewart, Personal Shopper
Movies
1. Lady Bird
I almost didn't choose this film because I am not sure what I can say about it that hasn't already been said. How do you tell a story that is so personal, so raw, and allow it to be honest? How do you write such a character, one who is charming and yet portrayed without sentimentality. How do you write something that really shows the complicated, nuanced interactions family can represent as a reality? How can it be so funny, and yet take it's characters and their worlds so seriously. Few films have managed to be this simple and charming, and yet hit on things so essential and important. Perhaps not the most technically accomplished film of the past year, but my favorite none the less.
2. Call Me By Your Name
3. Good Time
4. Princess Cyd
5. Get Out
Music
1. The Impalers – Cellar Dweller
Look, I like things that are fast and loud and angry. This, for me, is my old age music. I used to like things that we slow, and loud, and angry. That was my youth music. When I was young I wanted to swing and kick, and spin around like a whirling dirvish. When I was young, I once sent Jeff Pelly to the ER with a cartwheel. Now I am old, and tired, but I am no less angry. So now I want the same anger, but faster, and more brutal, and with an edge that says don't you fuck with me, got it?
2. Sampha – Process
3. Concealed Blade – s/t
4. Talib Kweli – The Seven
5. Forced Order – One Last Prayer
Songs
1. Long Knife – "Painting the night"
https://soundcloud.com/beachimpediment/long-knife-painting-the-night
2. Frank Ocean – "Biking"
3. Sampha – "(No one knows me) like the piano"
4. Abuse of Power – "When Then Becomes Now"
5. Kendrick Lamar – "DNA"
Movies
1. IT
The IT remake has to be the movie of the year for me. I went into this film with such low expectations due to the trend of almost every remake not being able to hold a candle to the original. The 1990 mini-series is a bit dated but holds a special place in my heart, mostly due to the strength of Tim Curry's version of Pennywise. The remake blows the mini-series out of the water and it's only half of the story. A few issues aside (most notably the lack of story for the Mike character and wasting the Bowers gang), this captured the feel of the book and was truly terrifying. The young actors were incredible and sold the dreading terror completely and Bill Skarsgard was born to play Pennywise. For someone that loathes remakes, I saw IT in the theater three times. The rest are probably the better films, if I wanted to get completely technical, but IT was the film that sucked me in more than anything else and by miles.
2. Get Out
3. The Shape Of Water
4. mother!
5. Dunkirk
Albums
1. Kendrick Lamar – DAMN.
Almost anytime All Out War releases a record, that is my favorite record of the year. However, I'd be a fool to ignore DAMN. and not give credit where credit is due. 2017 showed the continued rise of the abysmal mumble rap (see: Lil UzI Vert, 21 Savage, and Lil Yachty), as well as letdowns from genre heavyweights Jay-Z and Drake (who, I think, is overrated anyway). Kendrick Lamar on the other hand releases DAMN., and it stands out as a beacon of light in the hopes that mainstream rap is not dying. The funny thing is, this isn't even Kendrick's best material. In DAMN., he laid off some of the more political nature of his lyrics and substituted with some catchier beats. It's a perfect collaboration of new school meets old school. The best examples of this are on the singles, "Humble" and "DNA."
2. All Out War – Give Us Extinction
3. Power Trip – Nightmare Logic
4. Lock Up – Demonization
5. Cannibal Corpse – Red Before Black
Best Song
Watain – "Nuclear Alchemy"
I can't remember the last time I heard something so intense in my life. This song is absolutely terrifyingly aggressive right from the jump and with Watain being known as the "real deal" when it comes to black metal, this song hits you with that weird feeling like you shouldn't be listening to it, despite banging your head off your shoulders. If this song is any indication of what the album is going to sound like, I think I already know what #1 for 2018 is going to be.
Joshua Alvarez, co-host of Cinepunx
Movies
1. Get Out
Horror movies as vehicles for social commentary is not anything new, yet in 2017 it still seems rare to find one so insightful and thought provoking while remaining unpredictable and virile, especially in these caustic times. This is an example of not only filmmaking with aplomb, but also with a singular vision and an unrepentant agenda. This was easily my favorite movie of the year.
2. Star Wars: The Last Jedi
3. The Big Sick
4. IT
5. Spider-Man: Homecoming
Songs
1. Eluvium – The Shuffle Drones
I know this is an entire record, but I count it as a singular song. The idea was that Eluvium (a.k.a. Matthew Cooper) put out a recording with 23 tracks on it that you're supposed to put on shuffle when listening, thus creating a unique experience every time you listen to it. This is wholly inspirational to me; that a work of art can be fluid and kinetic in its final form. It is the best parts of organic spacey bliss to ease the frantic mind.
2. Bing & Ruth – "Starwood Choker"
3. Sunshine and the Rains – "I'm Not Your Girl"
4. Frederico Durand – "La Historia de la Niña Junco"
5. Slow Meadow – "Tragedy Of The Commons"
Awards
Best recording of 2017 that I played bass on: solarized – thermo dynamics of life (tape 2)
Best recording of 2017 that I played guitar on: Kochiyama – No Peace
Best recording of 2017 that I sang on: Crossed Keys – I'm Just Happy That You're Here
Best recording of 2017 that I both sang and played guitar on: Josh Alvarez – The Lonely Friend
I just wanted to tell the world that I put out four recordings this year, including my first ever full length. Boom.
Best movie to start the year off with a really low bar, thus ensuring that every movie after would be at least better than that: Live By Night
Best movie that rocks my world so hard, partly because Liam vehemently refuses to recognize its greatness and the greatness of its franchise: F8: The Fate of the Furious
Best use of fake tattoos: xXx: The Return of Xander Cage
Best character in xXx: The Return of Xander Cage: Kris Wu as Nicks (the Asian DJ dude)
Best movie that frees me from ever having to watch a new Guy Ritchie movie again in life: King Arthur: Legend of the Sword
It's always tough to distill a year's worth of cinema screenings to just five films, and I'm lucky enough to host screenings here in Kansas City, so I had a number of films to choose from. I host two podcasts (who doesn't these days?), so I naturally lean towards genre films based on said podcasts. That being said, I left a number of films out of my top five, so I wanted to first give a few honorable mentions as to not get the ire of any fanboys/girls out there in the land of Cinepunx: Baby Driver, Mayhem, Blackcoat's Daughter, and Buster's Mal Heart. All were fantastic and left me leaving the theater either in a daze of joy or a daze of malaise (not a bad thing). That being said, here are my top five films of 2017 in no particular order:
The Lure
How often do you get to see a film featuring murderous, musical mermaids that not only features some phenomenal pop songs but has some Cronenbergian body horror and is a meaningful tale (no pun intended) of coming of age? The feature film from Angieska Smocynska was a high point in my theater experience as I was smiling throughout and was humming many of the songs afterwards. Bonus points for this screening, several people walked out of the theater half-way through the film! Smocynska balances the horror, musical numbers, and general pathos really well, and this is a film that is definitely not something to watch on a first date!
Tragedy Girls
What happens when you mix the chaos and competitiveness of social media with the wry horror satire of Scream? In 2017 you get Tyler MacIntyre's Tragedy Girls! This film really caught me by surprise with its mix of horror and humor, and the lead performances of Brianna Hilderbrand and Alexandria Shipp make you care for characters that are ultimately downright loathsome! Add in a strong supporting cast, including Craig Robinson and Kevin Durand, and you have what is most certainly going to be a future cult classic. Bring on the Tragedy Women!
Victor Crowley
This fourth film in the Hatchet franchise hit the world by surprise as writer/director Adam Green secretly filmed this film and unleashed it on what was supposed to be a 10th anniversary screening of the original Hatchet. I won't go into too much detail as the film will officially be released in 2018, but suffice to say it has a very personal tale to tell, and being that it is a Hatchet film, has one of the best kills in the franchise, I promise you won't look at a cell phone the same way. The less you know the more you will enjoy as the cast contains several Green regulars along with an impractical surprise!
Three Billboards Outside Ebbing, Missouri
This is one of the non-genre films in my list that made me tear up several times in the theater, and then had me laughing through those tears in the next moment. The newest film from Martin McDonagh features phenomenal performances from Francis McDormand and Sam Rockwell; I'm positive they will receive Academy award nominations, and the voyage that both characters go through in the film should leave people debating on the merits of whether or not certain people can be redeemed. This was another film that had several people walk out mid-screening, I assume based on the language, so prepare yourself for a few "See You Next Tuesday" bombs, and you will be fine!
Get Out
You know a horror film is good when people debate whether or not it is a horror film (trust me, it is). The directorial and writing debut of Jordan Peele takes us to a sunken place that has a lot to say regarding the issue of race that isn't preachy and remains entertaining throughout. The performances are spectacular, especially Daniel Kaluuya, and Catherine Keener shows she can play subtle and terrifying all in one performance. The ending of the film had me in absolute fear, the sight of police lights has never made me more frightened, and that in and of itself tells a lot about the film. Also, you will never look at a tea cup the same way afterwards!
Josh Goldbloom, Artistic Director of Cinepocalypse, The Awesome Fest, & Bruce Campbell's Horror Film Festival
@joshgoldbloom
Movies
1. The Florida Project
I'm pretty sure I have an odd obsession with the Deep South, mainly rural areas, neighborhoods, and their lifestyle/cultures. Movies like Gummo, the Paradise Lost docu-series, even Larry Clark's Bully. I caught this at the Philly Film Fest after a pretty solid run of hype, and it still managed to exceed my expectations. I can't stop thinking about it. It feels like something you're not supposed to be watching, as if you're a voyeur at an area you probably shouldn't be in. More importantly, it's beautiful, stunningly well acted by many first-timers, and one of the most well directed films of the year.
2. The Shape of Water
3. Get Out
4. Three Billboards Outside Ebbing Missouri
5. Tie: Sweet Virginia / Beyond Skyline
Music
1. Pallbearer – Heartless
This was a tough one, as I've spent the majority of the year yelling from the top of my metal mountain that each of my top three is the best record of the year. Power Trip lays out some of the best riffs in years and feels like I'm discovering Slayer in 1985, Havok's Conformicide is like this decades Rust in Peace (and probably my most listened to of the bunch), but ultimately Pallbearer just moves mountains for me and lI just can't stop thinking about how fucking huge this whole record is. For those not in the know, lay out their entire discography in front of you and have at it from start to finish. The soaring vocals (no doom frontman since Ozzy has been able to match Brett Campbell's range), and the thunderous guitars (these riffs could take down entire villages) make this band my absolute current favorite and I'd be hard pressed to not call all three of their releases desert island discs. Doom metal re-defined.
2. Power Trip – Nightmare Logic
3. Havok – Conformicide
4. Dying Fetus – Wrong One To Fuck With
5. With The Dead – Love From With The Dead (Lee Dorrian rules)
Songs
Bell Witch – "Mirror Reaper"
Less a song, and more of an experience, this track is an 83 minute doom metal epic. It didn't quite crack my top 5, but easily a top 10 record for me, and no-brainer choice for "favorite song". There's nothing much more to say about this one, it's been cracking best of lists even outside of the metal circuit and is worth a listen even if you're not into that sort of thing.
Awards
Favorite movie I saw in 2017 that won't be released until 2018: Lowlife
Favorite album that came out in 2017, but was released online early Christmas Day to confuse & fuck up everyone's best of lists for two straight years: Run the Jewels 3
Still haven't seen: Every movie that's probably gonna win an Academy Award.
There you go, kids! Hit us up on the socials to add your suggestions and let us know what we might've missed.