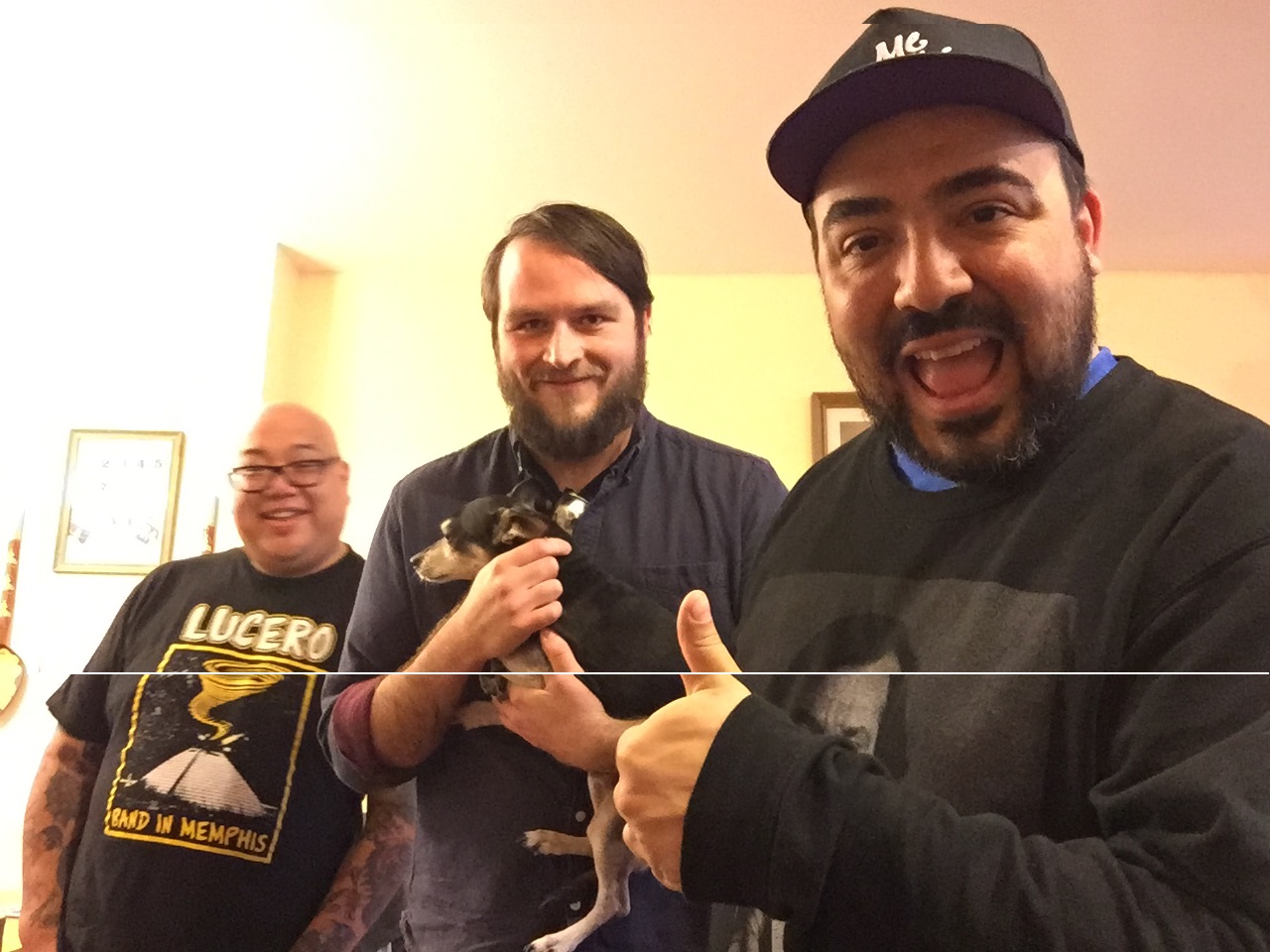 Podcast: Play in new window | Download
Subscribe: Apple Podcasts | RSS
WE BACK!!'
Greetings both faithful and irresolute listeners to a new and wonderful episode of CINEPUNX! On this episode we welcome a very special guest, BRENDEN HUBBARD! Brenden is unique as he is both a working tour dog and a working producer whose films have won numerous awards. Rarely have we had a guest who fulfills our reason for existing so completely, and with Brenden I fell like we have a really unique view into the independent film world. Often, as film fans, when we discuss film making we discuss directors as if they are solitary artists pulling a film out of nothing. As romantic as this image is, it is not the reality. Every film is a collaboration, and many would not exist without the on the ground work of people like Brenden. Bear has been an important part of every process of various films, in both pre and post production and on set. In a sense, he is a real working man of film making, and that experience we hoped would be worth exploring.
Brenden decided we should explore the work of director Jeff Nichols, focusing specifically on TAKE SHELTER, MUD, and MIDNIGHT SPECIAL. There is some difference of opinion as to his films, but generally we decide Nichols is a significant creative force that should be taken seriously. We also discuss some of Bear's work, and some things we have seen recently. It is a great episode and Brenden was an awesome guest. THANKS MAN!
As usual, big thanks to everyone that has supported our patreon and huge thanks to our amazing sponsors LEHIGH VALLEY APPAREL CREATIONS!
Thanks to all of you too for your support.
RATE
REVIEW
SUBSCRIBE
DOWNLOAD DOWNLOAD DOWNLOAD
BUY A SHIRT PLEASE
TELL YOUR FRIENDS PLEASE