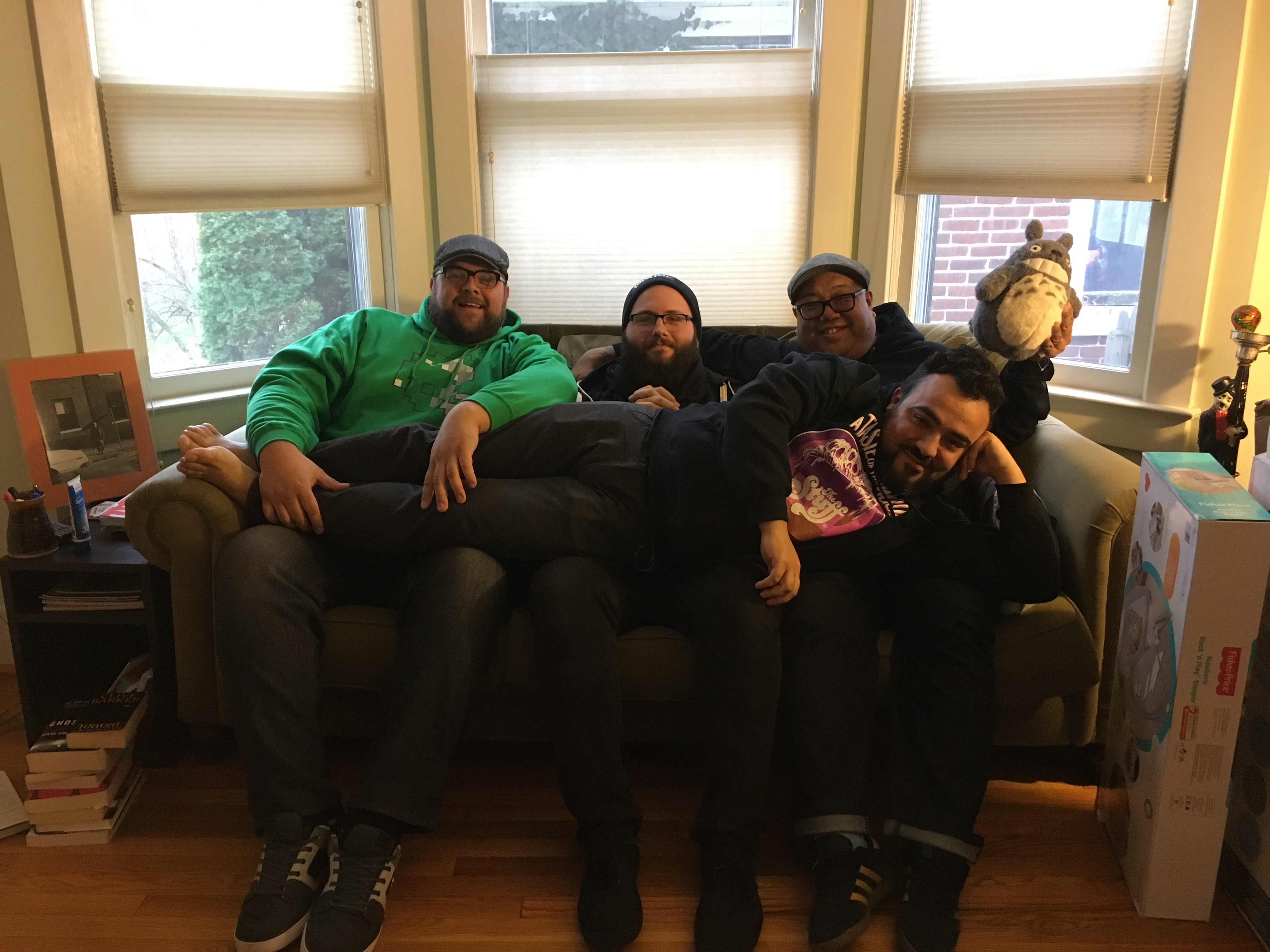 Podcast: Play in new window | Download
Subscribe: Apple Podcasts | RSS
HAVE WE GOT A SHOW FOR YOU!!
Recorded at the end of our CINEPUNX WEEKEND RETREAT, this episode features the charming Ivo Tomas and the talented though charmless Mikey Smack!
We decided to spend a weekend discussing the future of the Cinepunx empire, but mostly watching movies and eating pork products. SO MANY PORK PRODUCTS!
We decided to not only watch movies this weekend, but to spend some time discussing the films we watched! Each of us chose one film to specifically watch and discuss: THE WILD BUNCH, VENOM, THE MANCHURIAN CANDIDATE, and SUDDENLY AT MIDNIGHT
Of course, we had time to watch more movies as well and we discuss those on the episode. There is also the usual gimmicks like WACK AND ON TRACK, and stuff we are hype on.
WARNING, THIS EPISODE CONTAINS SPOILERS!
One of the things we discussed was that we have not always done the best job of warning folks about spoilers in advance. The most effective way to deal with that would be to create an episode outline for each episode in which we indicate, with time signature, at what point certain ideas and concepts get discussed so that you can skip around if need be. During our weekend away we hiked around Bushkill Falls, and really talked about most of the cinepunx related stuff there. It was a beautiful setting and very inspiring, and in that context I readily agreed that what each episode needs, for both shows, is this very episode map so folks could skip around by time.
Now, here at home, I realize that would all fall on me to do, so fuck that shit. I mean yeah, when we have money to pay a producer or editor, we will definitely have some shit like that. Right now, i am editing this late at night at home and at work over my lunch break, so y'all will just learn to live without it.
LEARN TO LIVE WITHOUT IT!
This is of course the struggle continually with this project. Lots of folks involved, but any new idea we have needs someone attached to execute on it or it will fall to me or Josh, and we can only do so much. So let us say again, we are always looking for people to be a part of this thing. Editors, promoters, writers, producers, whatever talents or ideas you think you can bring we welcome. What we want above all though is folks who follow through. I have heard literally 10 GREAT pitches for new podcasts for our network, and I tacitly said yes to all of them, with the assumption that we would make a final decision when even one episode existed to decide upon. Only one has delivered a single episode, and we all hope THE MANDATE will get off the ground soon cause it is great!
Big thanks to Ivo and Mike for being a part not only of this episode but the weekend as a whole. We all had a great time, and Mike was particularly patient with us as we reacted with incredulity at every movie he had never seen before. I am sure it was a trial for him but he was a great sport about it. As I said, we discussed four movies but we also talked some about ALIENS, BIG TROUBLE IN LITTLE CHINA, THE MARTIAN, and KEANU. Nothing too in depth, but if these are films you want us to discuss more on future episodes, let us know in the comments below. Extra special thank you to Erick who hooked it up to make this weekend happen, as well as to our patient wives who let us disappear for a whole weekend just to hang and watch films. There are a LOT of people we wanted to be there who couldn't make it work. You were missed y'all, but hopefully you like the ideas we came up with and will continue to help make Cinepunx such a great endeavor. It was such a cool reminder of how important this community is, and the thing i was most surprised by is realizing how much we want to interact with you all. So besides the usual
RATE REVIEW SUBSCRIBE DOWNLOAD DOWNLOAD DOWNLOAD
Let me add another imperative-
COMMENT AND CONTACT
We want to hear from you. Email us or hit us up on social media or comment on a post or come find us on the streets and square up, WHATEVER!
Love each other, talk to you soon.