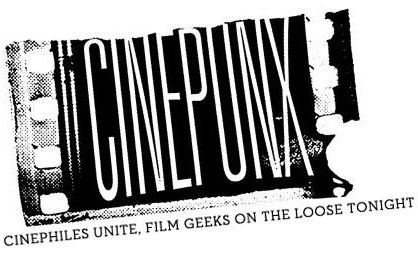 Podcast: Play in new window | Download
Subscribe: Apple Podcasts | RSS
ON THIS THRILLING EPISODE OF CINEPUNX THE DUDES CHECK IN, GO HAM ON SOME WACK AND ON TRACK, AND EXPLORE SOME OCTOBER SPOOKYNESS!
Greetings friends! Thank you for joining us for yet another spectacular episode of CINEPUNX! Every episode of this show since the first has been edited by me, Liam O'Donnell, and before we created this show I had never edited a piece of audio in my mother fucking life! This episode was also edited by yours truly, BUT, I wanted to publicly acknowledge that we now, finally, have editing help from Mr. Jaime Burchardt. While learning these skills has been amazing, having some help really frees me up to do other things for the site, like maybe write something or edit Josh's other show he is trying to launch.
ANYWAY, on this episode Josh and I decided to simply catch up, as we had not been able to hang for some time. This is a little unfocused and a little rambling, but as charming as ever. We talk to some extent about our current CINE-WEEN EVENT! We also discuss a number of current films and music events we have participated in, hype some and shit talk others. Mostly excitement though cause we are huge fan boys. There are a few events we also endorse, nothing that shouldn't be too hard for the listener to find info on. Please comment below if you have any questions or comments or you have an event you want us to talk about on our next episode!
We should add some links of stuff we talked about, but who has time for that? How about this, YOU comment with some relevant links and I will add them to this post and even post them on our Facebook page. You nerds.
Sound seems aight on this one, probably cause Steve DeGennaro, director of Found Footage 3D spent like 20 minutes on facebook instructing me on how to use my own sound equipment.
As usual we owe big thanks to all our listeners and supporters, to folks like John Foster, Nick Spacek, Andrew Wellbrock, Justin Harlan, Jefferson Creek, AND ALLL THE CINEPUNX WRITERS ROOM, the entire BROAD STREET BREAKDOWN crew, our friends at THE NERDS OF NOSTALGIA, Evan Vellela, Mikey Smack, Justin Miller, Justin Grey, Joe Yanick, Jamie Burchardt and the ENTIRE BEHIND THE SCENES CINEPUNX CREW, and as usual both our wives, Meilani and Susan.
PLEASE- RATE, REVIEW,SUBSCRIBE, DOWNLOAD DOWNLOAD DOWNLOAD, and also check out the writing on the website. Share it on social media.
buy a tshirt
help us conquer the world.
please