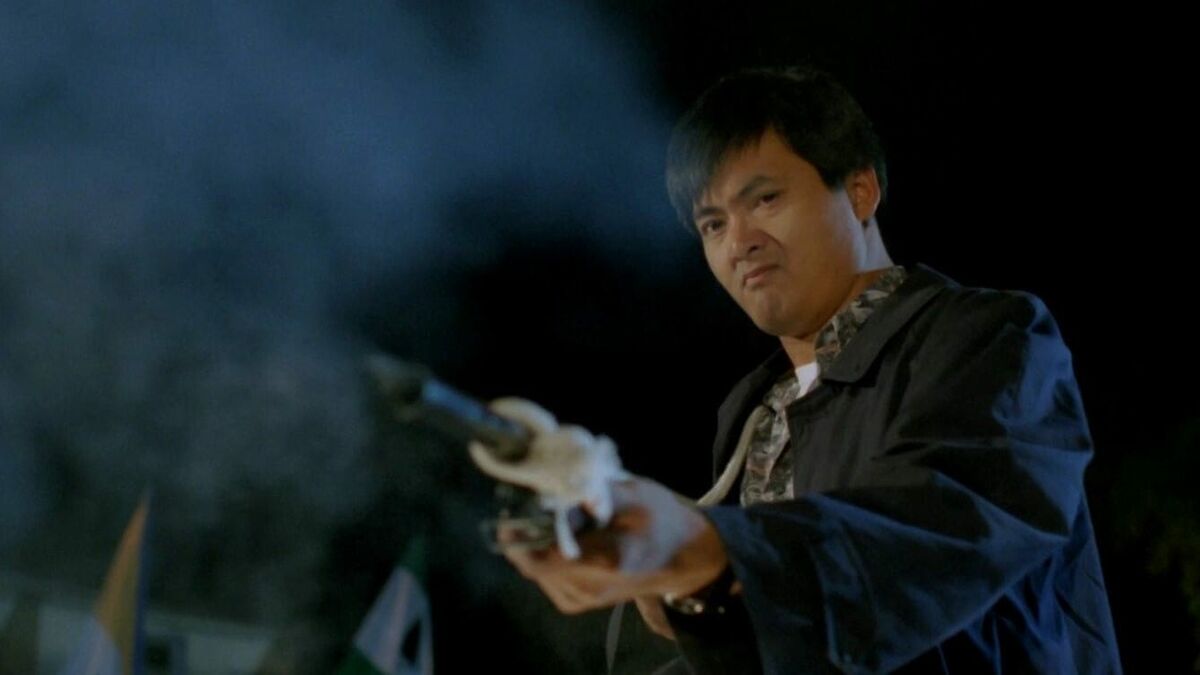 Podcast: Play in new window | Download
Subscribe: Apple Podcasts | RSS
OMG I AM SO GLAD TO SEE YOU! I give you this, a brand new episode of Cinepunx! Your favorite completely unreliable podcast! So sorry all recording has been so spotty, we spend a tiny bit of time covering it on the episode, but suffice to say life has been chaos as of late. I am hoping this episode represents us getting back into a rhythm but who knows. Either way we are excited you are here and very excited to get back into the swing of talking about movies. On this action packed episode we dive into a lesser known Chow Yun-Fat buddy cop film Tiger on the Beat! The film is not often discussed as a classic of Hong Kong action, despite being directed by the absolutely legendary Chia-Liang Liu Is there a reason for that or is it simply a coincidence of history? You will have to listen to find out! Spoiler: THIS MOVIE HAS A GORDON LIU CHAINSAW FIGHT! 
Fun episode, fun discussion, lots going on in the world right now and taking some time to chat with my buddy Josh was well worth it. We do our usual gimmicks and I don't think we discuss anything that needs a link but if I am wrong please let me know. We also have a discord but links to the discord expire over time so posting it here won't be worth it, so go ahead and email us or message us on any number of social media websites. Discord would be a great place to tell us about anything we got wrong on the episode, why we should love or hate this movie, or grill me about my personal feelings on current genocides and what not. As always, we do this cause folks love it, and that brings us great joy. Please share this show and all of our shows with your friends and family, thanks for being the best ever.
Thanks for listening! Please spend some time checking out our Patreon and of course, check out the family of shows available at Cinepunx.com.
LEHIGH VALLEY APPAREL CREATIONS
ESSEX COFFE ROASTERS -(enter code CINEPUNX for 10% off)
ROUGH/CUT FAN CLUB MAKING THE GREATEST SHIRTS TO EVER EXIST FUCK