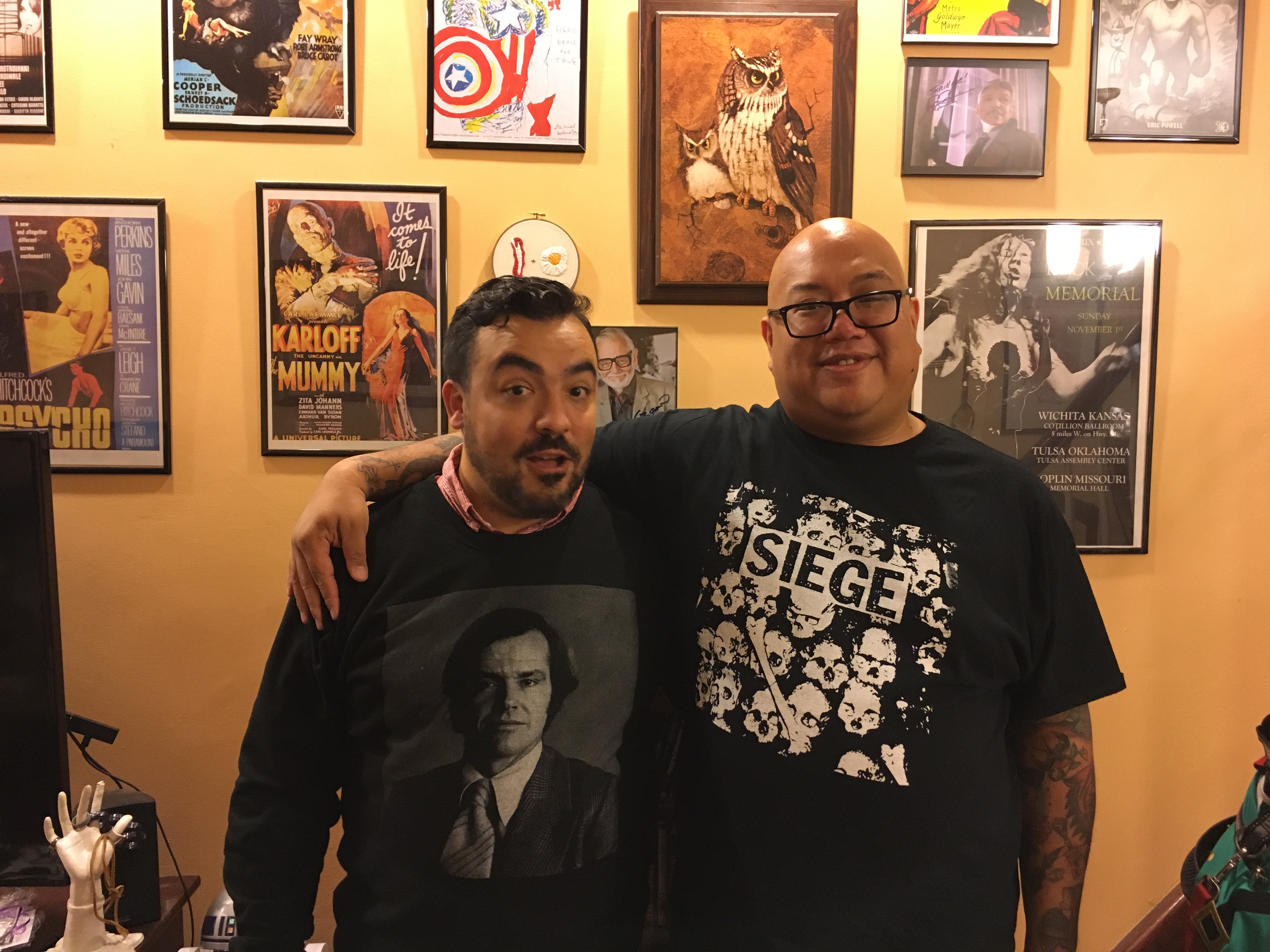 Podcast: Play in new window | Download
Subscribe: Apple Podcasts | RSS
IT'S LIKE OOPS ALL CRUNCHBERRIES BUT IN PODCAST FORM!!!
Welcome all you lovely people to the 139th episode of our powerful podcast, CINEPUNX!
I will pull the curtain back a little bit–Josh and I really miss each other. Like, so dang much, even though we talk every week and record every other week, we just miss hanging out and chatting, so we did a whole episode of that. This decision was, partially, motivated by the fact that we both saw The Night House at an advanced screener and BEFORE we saw it thought we could discuss it for a full episode. Turns out, we were wrong. We DO discuss it, but decided to discuss a bunch of other stuff as well. Things like:
OUR LIVES
FANTASIA FEST
MORE LIFE STUFF
SHOWTIME WITH SHARKEY AND JOSH
CRAIG OF THE CREEK
PRISONERS OF THE GHOSTLAND (AND NICK CAGE IN GENERAL)
SION SONO A LITTLE BIT
HOUSE ISSUES
DENIS VILLENEUVE AND THE THEATER EXPERIENCE (SPOILER, WE LOVE IT, BUT ALSO IT CAN BE DISAPOINTING)
Anyway we love you and we hope you are safe and we hope you love this episode.
As usual of course, stay safe, tell your friends, know we love you, and come back soon.
Thanks for listening, spend some time checking out our Patreon, and of course check out the family of shows available at Cinepunx.com.
LEHIGH VALLEY APPAREL CREATIONS
ESSEX COFFE ROASTERS -(enter code CINEPUNX for 10% off)
ROUGH/CUT FAN CLUB MAKING THE GREATEST SHIRTS TO EVER EXIST FUCK