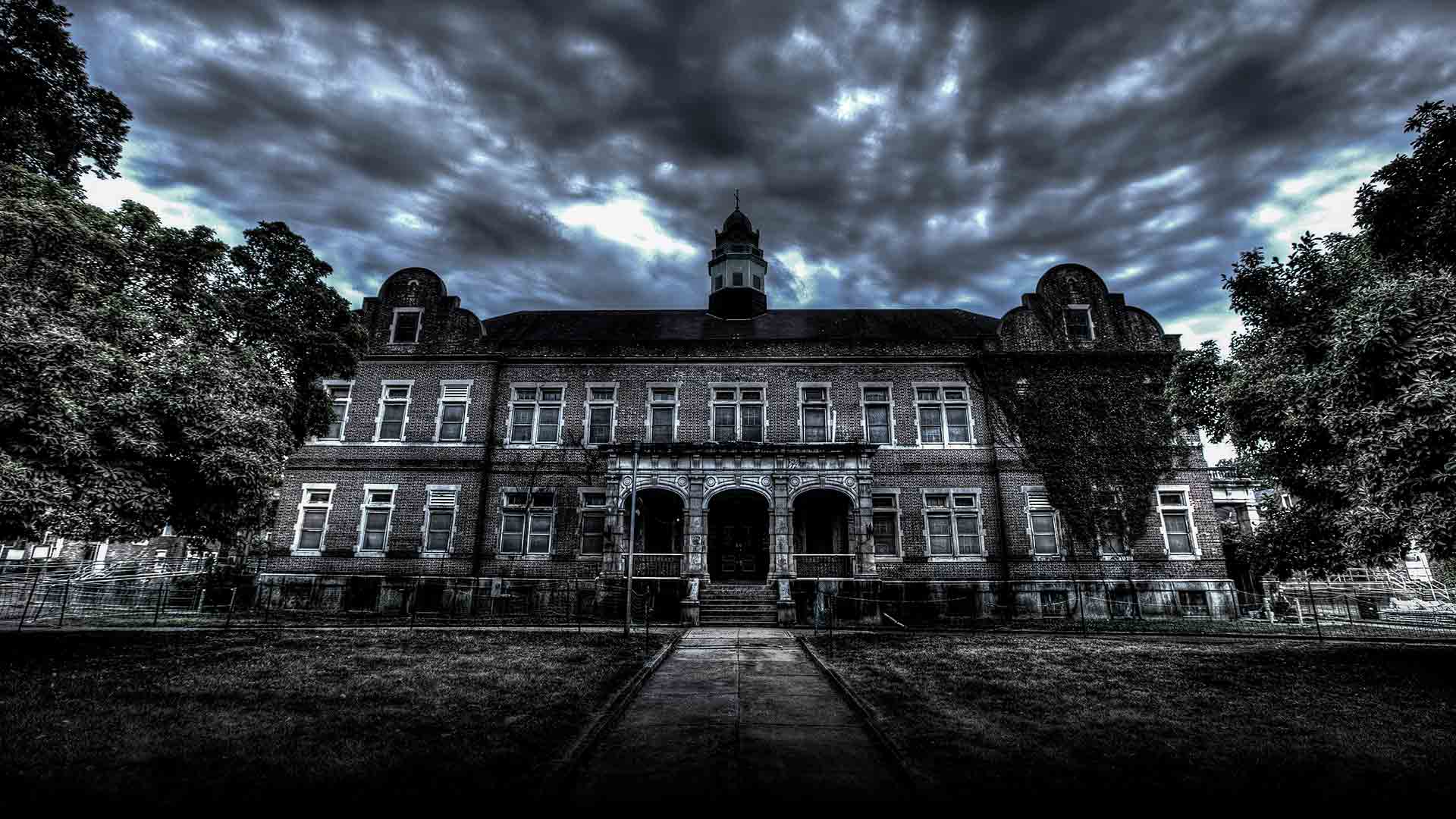 As you can probably guess, the start of Halloween season gets all of us at Cinepunx HQ absolutely giddy with ghoulish anticipation. Across the board, we collectively lose our shit when all of the pumpkins begin to illuminate our lives with their glowing grins and the trees show us all the colors of their carotenes with resplendent aplomb. As we're primarily a movie outlet, yes we're hyped on horror movies. We talk about horror movies year round, but we go even harder into it from the first sixty degree day until the winter comes and crushes all of our hopes and dreams. Beyond that, my favorite thing about the season isn't the next remake of a beloved horror staple or even the pumpkin spiced cold brew being sold with impunity by that big coffee conglomerate all over the place. If I had to say what my absolute favorite thing about this time of the year was, I'd immediately tell you in no uncertain terms that the best thing about halloween season is crewing up & getting the bejeezus scared out of you at any haunted attraction.
There's tons of them within an hour's drive from Philadelphia in any direction. From the wooded barrens of New Jersey to the vast expanse of Pennsylvania between Philadelphia & Pittsburgh, haunted attractions this time of year pop up everywhere. Each one is equipped with chicanery & special effects, all designed with the sole purpose of giving you the most soil-your-pants scare legally possible in the continental United States. Actors dressed in elaborate costuming are ready to spring as you waltz through haunted hallways or fields of death. Hayrides through farmland that has been augmented with mechanical monsters leaping at you from within rows of corn. Philadelphia boasts an attraction called "Terror Behind the Walls" at Eastern State Penitentiary where a closed down prison plays backdrop to all varieties of ghouls & ghosts. Universal Studio theme parks do their Halloween Horror Nights every October, switching up from family friendly fare to a blood curdling bombast of movie themed terror. All that big budget stuff is  cool, but equally cool is the more modest attractions that one can find perusing the eastern seaboard. The ones held at places like Lulu's Shriner's club in Plymouth Meeting, PA, whose House of Horrors Haunted House may not have the big Universal Studios budget, but more than makes up for it in the sheer joy of the actors doing the scaring. I adore all of it. Every fall season begins with this kind of stuff and I am down to go to any and all of it with my wife and our trusted circle of foolhardy scare seekers. It's the actual best.
The question does arise from time to time, "but Josh, why pay to get scared when the world at large is chocked full of fright & horror of its own design?"
At first, my initial reaction to this question is to answer with chutzpah, "because i love scary things!". Then I think about it a little further and ask myself "but why do i like these live action scary things?" and I don't think I've honestly thought about it.
There is a gestalt to the nights of terror that the crew and I indulge in. It typically involves a drive through farmland down darkened roads to places that look entirely different in the sun. There's always some kind of carnival food element involved. Ominous, I assure you. Lots of standing in lines where the camaraderie & repartee happens. Then we get into the attraction. Lots of screaming & actual jump scares (the kind where you physically leave the ground because a zombie popped out of a darkened corner). Hand holding & dark navigations through haunted corn mazes or darkened corridors. Chainsaws. Chainsaws!
In my mind, the distiction between enjoying horror movies & these types of immersive horror attractions is nothing. You know that you'll likely not get chainsawed in any capacity. You know that without your expressed consent that the actors will not touch you (although, in cases like Terror Behind the Walls, you're given a choice & should you so choose, actors are not only allowed to grab you, you give your permission for them to walk you through alternate areas, typically unbeknownst to the rest of your group). It's pure entertainment for the most part, with the attendee in charge of their degree of participation.
The reality is that I do work & live in conditions that some would consider tenuous at best, downright menacing at worst. There's an attraction in Spring City, PA called the Pennhurst Haunted Asylum that we've gone to & enjoyed in years past. It's a defunct mental hospital that exists in PA that hosts scare seekers every Halloween season. Given that I work in the field of mental health in a North Philadelphia hospital very similar to Pennhurst, you'd think that going to such an attraction would be a little too close to home. You'd be correct. Like enjoying a horror movie, however, there is a purely voyeuristic enjoyment to the experience for me. It is implied & sometimes visceral violence that in no way effects my outcome at the end of the night, but could you imagine? I mean, the code violations alone would have that joint shut down. That's what I'm saying here. The joy of imaginative thoughts running wild in familiar yet strange places gives the entire experience a patina of distance while still gripping, terrifying & maybe even chainsawing its way through a reality curated with codes, taxes, responsibilities & gravity. For me, the true attraction is that distance from the experience of the horrors of real life and the experience of a frighteningly good time. That you get your chance to stare down Jason Voorhees or Michael Myers & truly get to gauge your response in actual scary situations. Perhaps you would go down into the basement. Maybe you wouldn't be able to hold it together while lost in a maze with a chainsaw killer searching for you. What other scenario exists with the imagined peril & the low stakes? Haunted attractions speak to the voice that calls out when Ash gets locked in the fruit cellar. It speaks to the voice that calls out to Ripley as she gets into the space suit. It asks the questions & for once, you get to hear your own voice actually answering back.