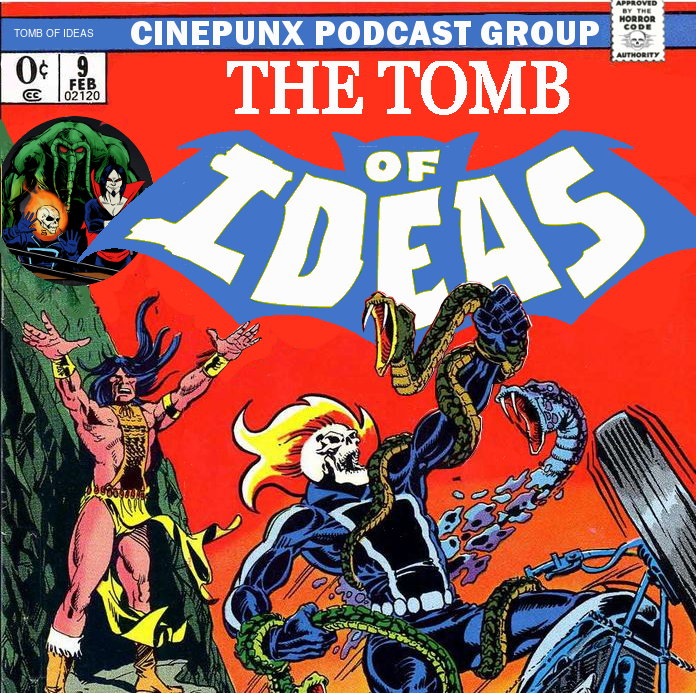 Podcast (tombofideas): Play in new window | Download
Subscribe: RSS
Welcome back, Tomb Believers, to the All-New, All-Different TOMB OF IDEAS!!!
What's new you ask? Why we're now a proud part of the CINEPUNX PODCAST GROUP, and how better to celebrate with a weird and different mix of comics? On this episode, we cover:
Silver Surfer v1 #7 "The Heir of Frankenstein" (April 1969)
Incredible Hulk 164 "Among Us Walks… the Golem" (December 1970)
Marvel Spotlight #8 "…The Hordes of Hell!" (February 1973)
Adventures into Fear #12 "No Choice of Colors!" (February 1973)
So that's two "retro" issues, two of our mainstays, PLUS a very special review of the new Shudder Original documentary that's taking the Internet by storm (somewhat like this podcast, no?), HORROR NOIRE. It's enough to make even the most seasoned podcaster cry "Uncle!", but then nothing is too good for you, lovely listener.
Ex-HELL-sior!
-Gravely
Send your feedback to [email protected], our website, our Facebook page, or follow us on Twitter @TombofIdeas.
Original Artwork by Carl Howard.
Follow him on Instagram @boynightwing